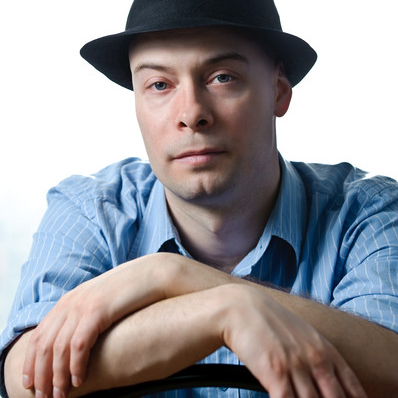 Jeff Cottrill
Spoken World Online, featuring Jeff Cottrill (and an open mic)
Literary Reading or Event
Event: Jan 31, 2023 | 02:00 AM (EST)
| Virtual
A global community of artists meet at this welcoming weekly open mic, featuring performers from all around the Spoken World. Poets & writers, singers, comedians, actors, Artists of every ilk, plus our literary listeners... Come as you are!
Spoken World Online, the Zoom version of SpokenWord Paris: Tuesdays @ 2 p.m. Eastern/11 a.m. Pacific. Meet & greet, plus signup, & at half-past we share our eclectic work & eccentric personalities. Hosted by David Leo Sirois.
A virtual coffee is requested from participants (US$3), via Ko-fi, unless in financial hardship.
This week our featured poet/author is Jeff Cottrill, a brilliant satirist & truth-teller, humourist & performer. Hope to see & hear you there.
More info at https://www.facebook.com/events/2728425693961443
Posted: Jan 28, 2023