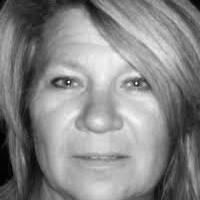 Cynthia (Cindy) Matthews
C. I. (Cindy) Matthews at her first Literary Festival.
Literary Reading or Event
Event: Sep 24, 2023 | 03:00 AM (EDT)
C. I. Matthews @ Headwaters Arts Fall Festival
C. I. Matthews will be a guest at an Authors Afternoon event, part of the Headwaters Arts Fall Festival in partnership with BookLore. She will be joined by fellow author Max Wallace, in a reading and discussion moderated by Wolf Raymer. Tickets are available now, and includes a "Meet the Authors Reception"!
When: Sunday, September 24, 2023, 2:00 p.m. - 5:00 p.m.
Where: Alton Mill Arts Centre, 1402 Queen St. W., Alton, ON
Tickets: $35 (+HST) at BookLore or online at headwatersarts.org
For more information about this event, visit the Headwaters Arts website.
Posted: Aug 30, 2023