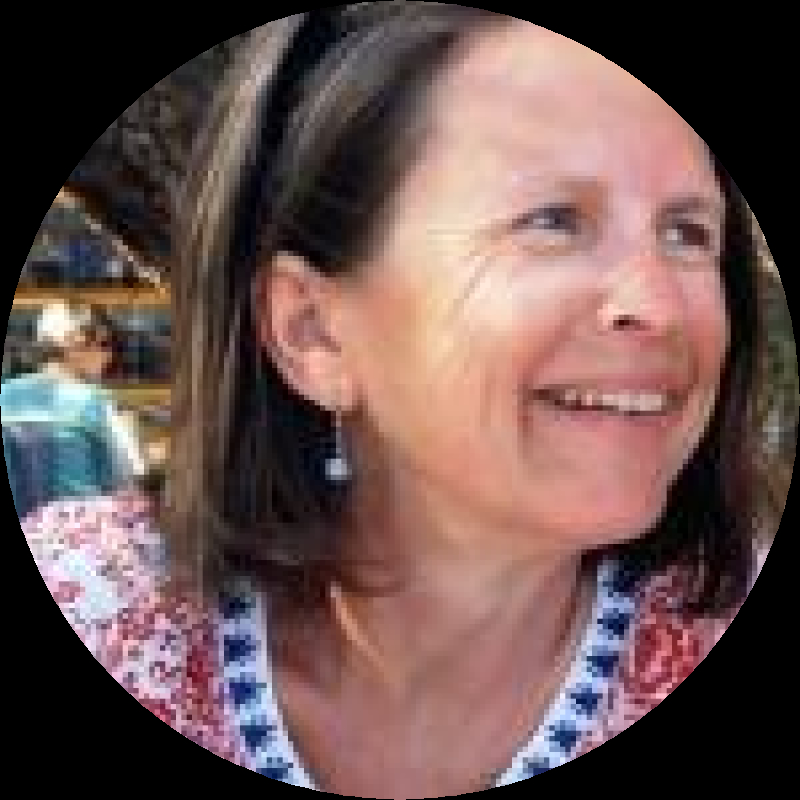 Photo Credit:
Photo credit
Shannon Vooys
BIO
Biography
I'm curious about everything and everybody. I like to watch strangers and imagine their lives. Why is he doing that? How did that raccoon get in there? What would she do if…? Basically, I'm nosey. Being a visiting author is one of my favorite parts of being a writer because I get to share my love of reading and writing with lots of other people with big imaginations and amazing ideas. In my free time, I play badminton, shop at used clothing and antique stores, browse Kijiji, travel, go to the gym, and work as a substitute teacher. Besides my books mentioned below, I've also written eighteen English as a Second Language chapter books for use in South Korean language schools (Caramel Tree Readers), and two adult ESL workbooks. I live with my husband, Don, and our Golden Irish, Charlie, in Wolfville, Nova Scotia. Sadly, my adult kids Liam (and Rachel) and Shannon (and Peter) both live in Ontario, as do their two little girls, Noelle and Ada.
ADDRESS
City: Wolfville, Province/Territory: Nova Scotia
PUBLICATIONS
Publications
Title
Anna Maria & Maestro Vivaldi (picture book)
Title
The Pocket Pig (PB)
Publisher
Pandamonium Publishing
Title
The Hermit (middle grade novel)
Publisher
Nimbus Publishing
Title
Mean What You Say (MG)
Publisher
Nevermore Press
Title
Dancing With Daisy (PB)
Publisher
Running the Goat Press
Title
Karissa & Felix (PB)
Title
Talking to the Moon (MG)
Title
A Halifax Time-Travelling Tune (PB)
Publisher
Nimbus Publishing
Title
The King of Keji (PB)
Publisher
Nimbus Publishing
Title
The Power of Harmony (MG)
Title
A Hare in the Elephant's Trunk (MG)
Title
Rainbows in the Dark (PB)
Publisher
Second Story Press
AWARDS
Awards
Name
Award nominations include: Elizabeth Mrazik Cleaver Award
Name
Ann Connor Brimer Award
Name
IBBY Honor Lists and Governor General's Literary Awards
PUBLIC PRESENTATIONS AND WORKSHOPS
Presentation details
Presentation Genre
children's books
Presentation Length
45-60 minutes
Presentation Description
Presentation description
a) I read one of my picture books (ANNA MARIA & MAESTRO VIVALDI, DANCING WITH DAISY, RAINBOWS IN THE DARK, THE KING OF KEJI, KARISSA & FELIX, SKY PIG, A HALIFAX TIME-TRAVELLING TUNE) to students in grades P-4 (requires 30 minutes for P/1 groups; an hour for grades 2, 3, 4 classes). For students in grades 4-6, I read from The Hermit, A Hare in the Elephant's Trunk, The Power of Harmony, Rocket Man or Say What You Mean. For all grade 2 and up classes, I have an interactive 15-minute PowerPoint I use to generate discussion of the writing life, and a hands-on creative writing exercise using the "other" four senses (not sight); this takes about an hour in total. I can bring my own laptop, if necessary, but I will need a projector, the cord to attach it to my laptop, a screen, and someone who knows the school's technology :) My presentation can be delivered via Zoom, or other online platforms.
b) I'm open to suggestions from teachers if there's a certain aspect of writing they'd like me to address. In particular, building characters is a special interest of mine. As well, I sometimes read from my current work-in-progress as I'm always looking for feedback from readers.
Presentation Fee(s)
$250/hour
Workshop details
Intended Audience
kids grades pre-primary to six
Workshop Length
45-60 minutes
Workshop Description
Workshop description
please see description above
Workshop Fee(s)
$250/hour
School presentation details
Intended Audience
kids grades pre-primary to six
Presentation Length
45-60 minutes
Presentation Description
Presentation description
Please see description above
Presentation Fee(s)
$250/hour
Programs & Interests
Interested in participating Union's Ontario Writers-in-the-Schools program:
All members are eligible for the Union's Ontario Writers-in-the-Schools program. Are you interested in participating in this pro
Yes
Interested in participating in the Northern Ontario WITS program:
The Union's Northern Ontario Writers-in-the-Schools program funds in-person visits to northern Ontario schools when possible. Ar
No