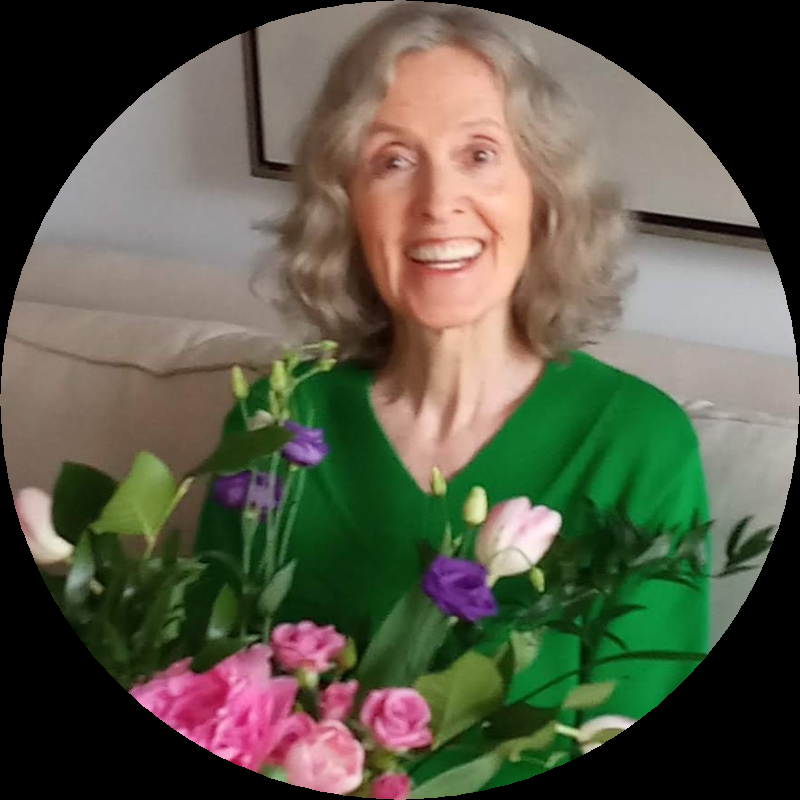 BIO
Biography
The writer was born in Ireland and came to Canada as an almost eight year old, living first in Cobourg, then for many years in Toronto. She lived in Zambia in 1975 and in El Salvador in 1994. She and her husband moved to Prince Edward County in 2004. After 11 years in The County, they moved to Ottawa where they now reside in Lowertown.
ADDRESS
City: Ottawa, Province/Territory: Ontario
EMAIL
josorochinsky@gmail.com
PUBLICATIONS
Publications
Title
Dancing with My Father
Publisher
Amsterdam Publishers
AWARDS
Awards
Name
Readers' Choice Finalist (History/Biography)
PUBLIC PRESENTATIONS AND WORKSHOPS
Presentation details
Presentation Genre
Memoir/Historical/Holocaust
Presentation Length
usually one hour plus Q&A's
Presentation Description
Presentation description
Readings from the memoir, Dancing with My Father, have focussed on a small Viennese family of assimilated Jews whose lives were upended by the Nazis. The book not only traces the lives - and deaths - of the family but also the legacy of trauma on the sole survivor who fled to Ireland alone, at 17. It is also a story of the author's quest for identity as she spent decades prying the story from that sole survivor - her father. Discussions have included a critical look at Ireland's efforts on behalf of "baptised Jews" during WW2. Some audiences have been interested in the recounting of immigrating to Canada in the mid-50's; while others were intrigued with the return to Vienna in 2006, when the author's father began to reclaim parts of past and make peace with who he was. Still others said that the challenge of survival and living with guilt spoke most profoundly to them.
Readers (it was a Readers' Choice finalist) have described the book as compelling with its insights and thought-provoking exploration of heritage and how identity is formed, as it goes beyond the particulars of one family to a broader exploration of people's desire to know who they are, how knowing the past is critical to knowing who we are.
Workshop details
Intended Audience
See aboive
Workshop Length
Depends on the interests of the audience
Workshop Description
Workshop description
Discussion is tailored to the interests of the audience which have ranged from specifics of the book as described above to the the "how to's" of research and memoir and/or biography writing.
School presentation details
Audience Size
one - two classes
Intended Audience
secondary school
Presentation Length
one hour (+/_ as desired) plus Q&A's
Presentation Description
Presentation description
Teachers have described the author's description of her father's childhood and youth in VIenna and the impact of the arrival of the Nazis on him and his family as bringing the day-to-day repercussions of the Nuremberg Race Laws into a readily accessible focus; that today's students would easily relate to this story of an adolescent whose life takes unexpected twists when his country turns against him and he has to make his way alone. 
While the topic is often disturbing, the author's sense of humour lightens many of its dark moments.
Programs & Interests
Interested in participating Union's Ontario Writers-in-the-Schools program:
All members are eligible for the Union's Ontario Writers-in-the-Schools program. Are you interested in participating in this pro
Yes
Interested in participating in the Northern Ontario WITS program:
The Union's Northern Ontario Writers-in-the-Schools program funds in-person visits to northern Ontario schools when possible. Ar
Yes