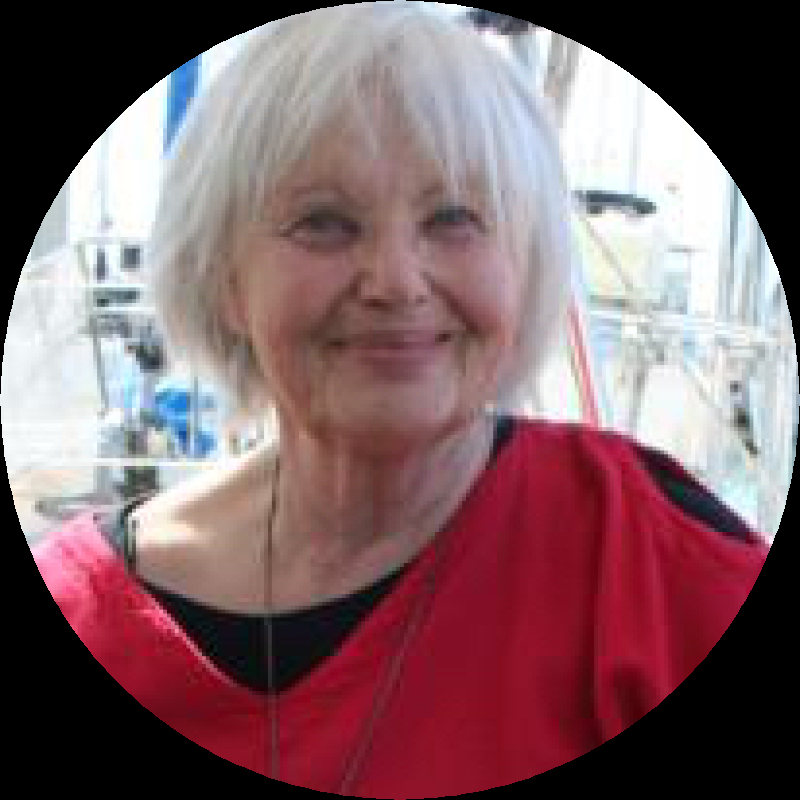 Photo Credit:
Photo credit
Aggi's Photos
BIO
Biography
JAN/22 - NEW RELEASE (print ed., SunCountry and a KDP e-book  ) Published author name and my aka Lynne Nicol: LATIN LEGACY - a psychological time-shift mystery.  
Stonier-Newman's earlier books: three BC histories - two creative non-fiction biographies, Peter O'Reilly covering 1858 to 1998 era and The Lawman, when BC grew from under 50,000 non-native residents in 1891 to over 320,00 in 1911. A definitive British Columbia history, Policing A Pioneer Province: BC Provincial Police 1858-1950 which was the runner-up for the 1991 UBC Award for Non-fiction. She also has publiished The Whys of Women, a professionaly mastered audiobook; short stories; non-fiction articles; and two chapbooks. As well as working with conventional publishers, Stonier-Newman self-publishes as Sun Country Chronicles. She also has written and published on contract as a Social Marketing Communication Consultant and Technical Writer for governments, non-for-profits agencies, businesses and individuals.
ADDRESS
City: Kamloops, Province/Territory: British Columbia
EMAIL
stoniernewman@icloud.com
GENRE
BC early and developmental history: women, poetry and short stories, mysteries
PUBLICATIONS
Publications
Title
LATIN LEGACY aka Lynne Nicol
Publisher
Self-published under Stonier-Newman's SunCountry Chronicles inprint
Title
PETER O'REILLY: Canada's BC Indian Lands Commissioner 1880-1994
Publisher
Previously TouchWood
Title
2021 and after reversion of contract: Lynne Stonier-Newman
Title
THE LAWMAN: British Columbia from 1891-1911
Publisher
Previously TouchWood
Title
as of iDec. 2021 after reversion of contract: Lynne Stonier-Newman
PUBLIC PRESENTATIONS AND WORKSHOPS
Presentation details
Audience Size
Audience size
prefer smaller groups of 20 or under but have experience with up to 80 listeners
Presentation Genre
BC early developmental history from colonial administrators' perspectives and my books include much non-indigenous and BC indigenous history
Presentation Length
one hour reading plus 30 mins for interspersed questions and answers 'mini-breaks' from listening to me read
Presentation Fee(s)
negotiable
Workshop details
Audience Size
9 to 13 for internactive workshops, up to 50 for a lecture by me
Intended Audience
1. Writer development 2. Educating about colonial misconceptions about BC's Indigenous peoples
Workshop Description
Workshop description
For Writers: How To Target Market To Your Potential Readers (this has not been audience tested but is combination of three workshops I've previously given:
1. Researching Who Are Your Projected Readers Before Searching For A Publisher
2. Who and Where Are Your Readers?
3. Scattergun Marketing? Or Targeting YOUR Readers Effectively?
For Indigenous/Government: to be designed with client direction as to preferences
Workshop Fee(s)
negotiable
School presentation details
Audience Size
usual one class size
Intended Audience
grades 10, 11, 12 and colleges
Presentation Length
45 mins including question time periods
Presentation Description
Presentation description
Early BC non-native colonial and native history: Resources and readings come from my two archival-rearched creative non-fiction books, The Lawman and Peter O'Reilly, covering 1859 to 1911 eras, and from Policing A Pioneer Province: The BC Provincial Police 1858 to 1950 - published by Harbour. A definitive history, it was University of British Columbia's 1991 Nonfiction Book Award runner-up.
Presentation Fee(s)
negotiable
EQUITY INITIATIVE
As part of the Union's Equity Implementation Plan, we are committed to increasing awareness of authors who are Black, Indigenous, racialized, LGBTQI2S, or living with a disability. This author identifies as:
Programs & Interests
Interested in participating Union's Ontario Writers-in-the-Schools program:
All members are eligible for the Union's Ontario Writers-in-the-Schools program. Are you interested in participating in this pro
No
Interested in participating in the Northern Ontario WITS program:
The Union's Northern Ontario Writers-in-the-Schools program funds in-person visits to northern Ontario schools when possible. Ar
No