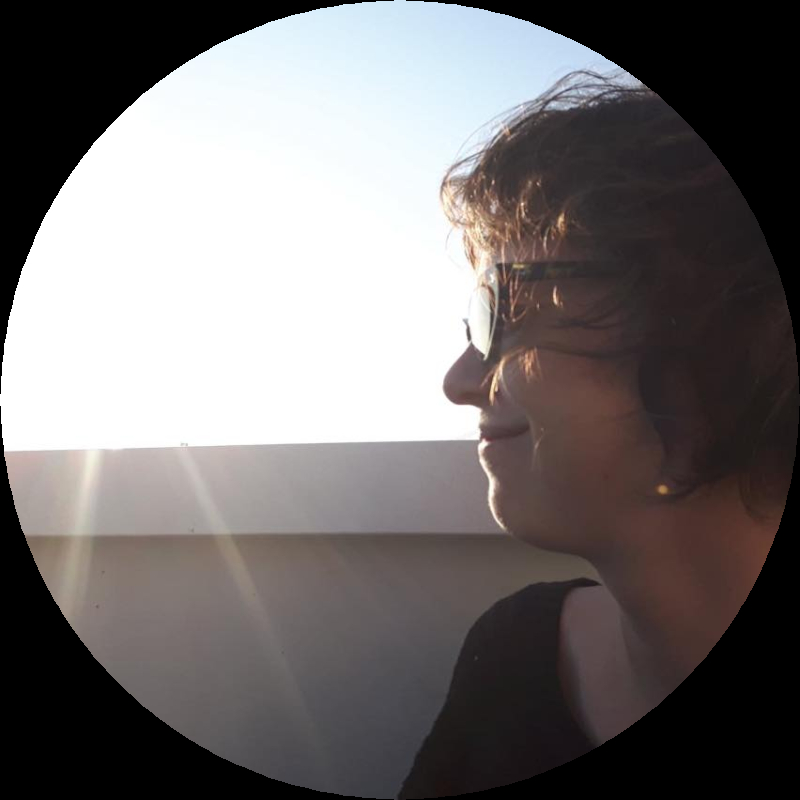 Photo Credit:
Photo credit
Andrea McGuire
BIO
Biography
Sara Tilley (she/her)is a multidisciplinary artist from St. John's, Newfoundland and Labrador, living and working on Ktaqmkuk, the unceded, traditional territory of the Beothuk and Mi'kmaq. Her work bridges writing, theatre, and Pochinko Clown Through Mask technique.
After graduating with a BFA in Acting from York University, Sara founded feminist theatre company She Said Yes!, which she ran as Artistic Director, 2002-2016. She received the Rhonda Payne Theatre Award in 2006, celebrating women in theatre in Newfoundland and Labrador.
Sara's writing spans the genres of playwriting, prose and poetry. She has written, co-written or co-created eleven plays to date, as well as two award-winning novels--Skin Room and DUKE (Pedlar Press, 2008 and 2015).
Sara is also director, a teacher and performer of Pochinko Clown through Mask, a designer of masks, puppets, props and costumes, and a dramaturg for new plays. 
Fiction agent: Stephanie Sinclair at CookeMcDermid.
ADDRESS
City: St. John's, Province/Territory: Newfoundland and Labrador
GENRE
Fiction, playwriting, poetry
AWARDS
Awards
Name
NL Heritage and History Book Award for Fiction
Name
Fresh Fish Award for Emerging Writers
Name
Percy Janes First Novel Award
Name
Compton Poetry Prize
Name
Lawrence Jackson Writer's Award
PUBLIC PRESENTATIONS AND WORKSHOPS
Presentation details
Presentation Genre
Fiction, playwriting
Presentation Description
Presentation description
Available for online readings, discussions and presentations about my career as a writer and multidisciplinary artist. 
Workshop details
Intended Audience
Adult writers, teen writers
Workshop Description
Workshop description
Available for online workshops and feedback sessions. 
EQUITY INITIATIVE
As part of the Union's Equity Implementation Plan, we are committed to increasing awareness of authors who are Black, Indigenous, racialized, LGBTQI2S, or living with a disability. This author identifies as:
Members who identify as:
LGBTQI2S
Living with a disability
Programs & Interests
Interested in participating Union's Ontario Writers-in-the-Schools program:
All members are eligible for the Union's Ontario Writers-in-the-Schools program. Are you interested in participating in this pro
No
Interested in participating in the Northern Ontario WITS program:
The Union's Northern Ontario Writers-in-the-Schools program funds in-person visits to northern Ontario schools when possible. Ar
No