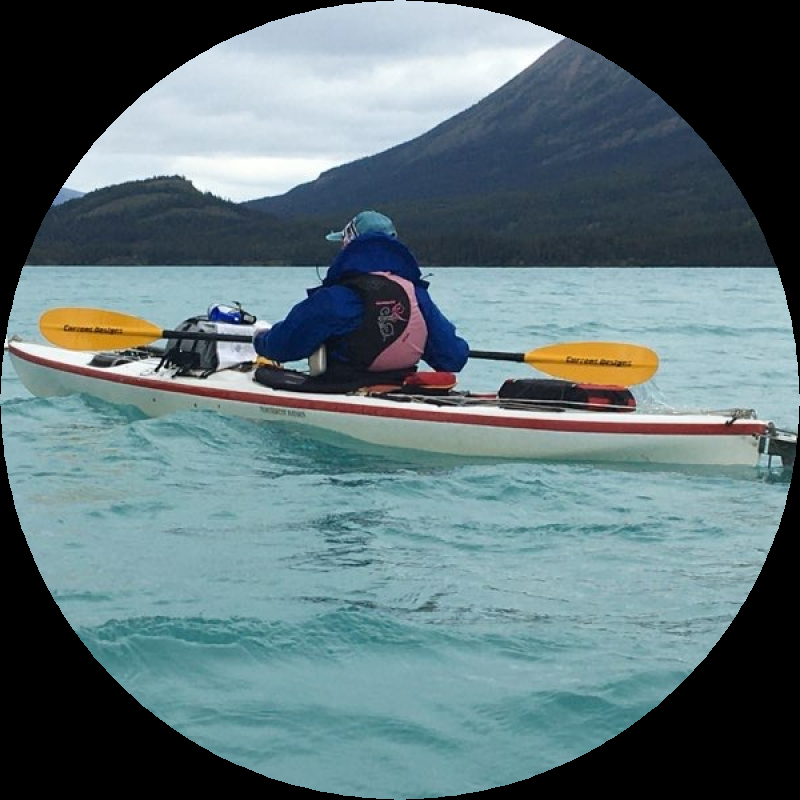 BIO
Biography
Ellen Bielawski is a lifelong northerner. She's published books set in the Northwest Territories and in Alaska, including Rogue Diamonds which was awarded Best of the Year – Resources by Canadian Geographic, as well as numerous works in The Globe and Mail, Arctic and Orion Magazine. She is president and co-founder of the non-profit Yukon Words to further craft and dissemination for writers in her northern world and audiences globally. She was a Killam Doctoral Scholar (Arctic Archaeology) and Dean of the Faculty of Native Studies, University of Alberta. She tries daily to be a good neighbour on the Champagne and Aishihik First Nations Traditional Territory, where she now lives.
ADDRESS
City: Haines Junction, Province/Territory: Yukon
GENRE
non-fiction, creative non-fiction, fiction
PUBLICATIONS
Publications
Publisher
Douglas and McIntyre
Title
In Search of Ancient Alaska
Publisher
Alaska Northwest Books
AWARDS
Awards
Name
Best of the Year - Resources
Publication
Canadian Geographic Society
PUBLIC PRESENTATIONS AND WORKSHOPS
Presentation details
Presentation Genre
creative non-fiction, fiction
Presentation Length
one hour
Presentation Description
Presentation description
Not That Resource Rush
What are the true, sustainable resources North of Sixty? Not gold, not diamonds, not even oil. Learn what really powers us, and keeps us going through boom and bust. Learn about our artistic inspirations, and how we measure up to the South. 
Presentation Fee(s)
$300.00 hour
Workshop details
Workshop Length
1-2 hours
Workshop Description
Workshop description
Writing the North Inside Out
Combining the authority of experience with the authority of imagination, writing from and about north of the sixtieth parallel in the long Canadian tradition with international quality. 
Workshop Fee(s)
$300.00 per hour
Programs & Interests
Interested in participating Union's Ontario Writers-in-the-Schools program:
All members are eligible for the Union's Ontario Writers-in-the-Schools program. Are you interested in participating in this pro
No
Interested in participating in the Northern Ontario WITS program:
The Union's Northern Ontario Writers-in-the-Schools program funds in-person visits to northern Ontario schools when possible. Ar
No