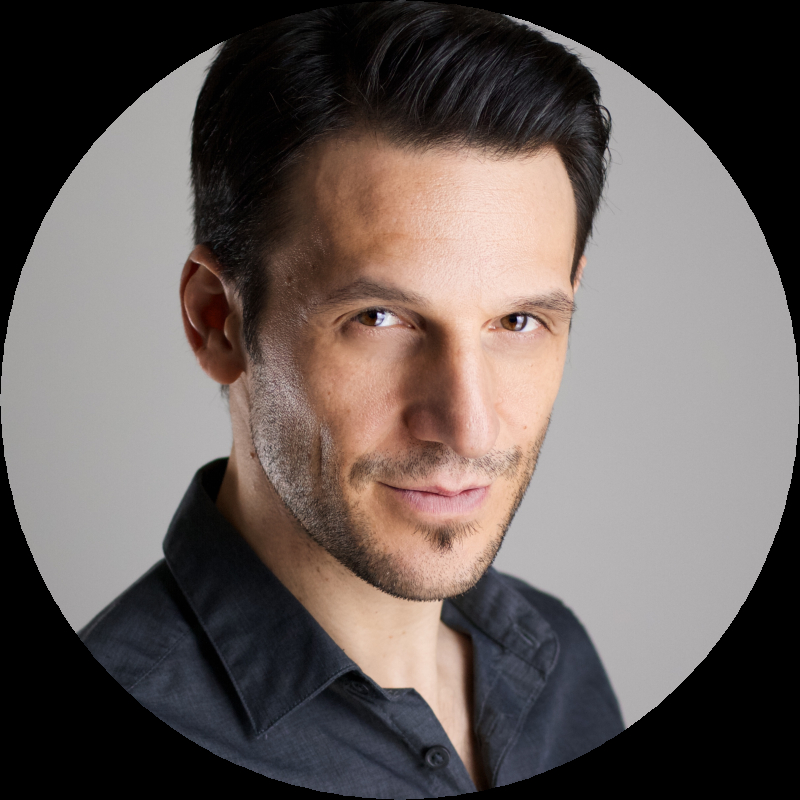 Photo Credit:
Photo credit
Guglielmo D'Izzia
BIO
Biography
Guglielmo D'Izzia is an actor and writer originally from Sicily. His artistic pursuits have led him to some of the greatest cities in the world: Rome, New York City, and Toronto, where he now resides. As an actor, he has appeared in domestic and international productions (Hannibal, Warehouse 13, Distretto di Polizia) and has to his credit some notable theatre collaborations, from Luca Barbareschi, one of Italy's premier personalities, to Milena Canonero, a four-time Oscar winner.
As a writer, he debuted in 2020 with The Transaction, published by Guernica Editions. The novel was the winner of the 2021 Crime Writers of Canada Awards of Excellence (Best First Novel). Other awards and recognitions for The Transaction include the 2016 Marina Nemat Award (Winner); 2020 Cannes Film Festival | Shoot the Book! program (Official Selection); 2020 Foreword INDIES (Finalist); 2020 International Book Awards (Finalist); 2020 The Miramichi Reader's "The Very Best!" Book Awards (Most Promising Author); 2021 IPPY Awards (Silver Medal); and 2022 The Eric Hoffer Award (Winner).
The Transaction is also currently shortlisted for the AICW Bressani Literary Prize (First book).
ADDRESS
City: Toronto, Province/Territory: Ontario
GENRE
Literary - Mystery - Noir
AWARDS
Awards
Name
The Eric Hoffer Award (Winner)
Publication
The Transaction
Name
The Eric Hoffer Grand Prize (Shortlist)
Publication
The Transaction
Name
The Eric Hoffer First Horizon Award (Finalist)
Publication
The Transaction
Name
AICW Bressani Literary Prize (Shortlist)
Publication
The Transaction
Name
Crime Writers of Canada Awards of Excellence (Winner - Best First Novel)
Publication
The Transaction
Name
IPPY Awards (Winner - Silver Medal)
Publication
The Transaction
Name
Foreword INDIES Book of the Year Awards (Finalist)
Publication
The Transaction
Name
International Book Awards (Finalist)
Publication
The Transaction
Name
The Miramichi Reader's "The Very Best!" Book Awards (Most Promising Author)
Publication
The Transaction
Name
The Marina Nemat Award (Winner)
Publication
The Transaction
PUBLIC PRESENTATIONS AND WORKSHOPS
Programs & Interests
Interested in participating Union's Ontario Writers-in-the-Schools program:
All members are eligible for the Union's Ontario Writers-in-the-Schools program. Are you interested in participating in this pro
Yes
Interested in participating in the Northern Ontario WITS program:
The Union's Northern Ontario Writers-in-the-Schools program funds in-person visits to northern Ontario schools when possible. Ar
Yes