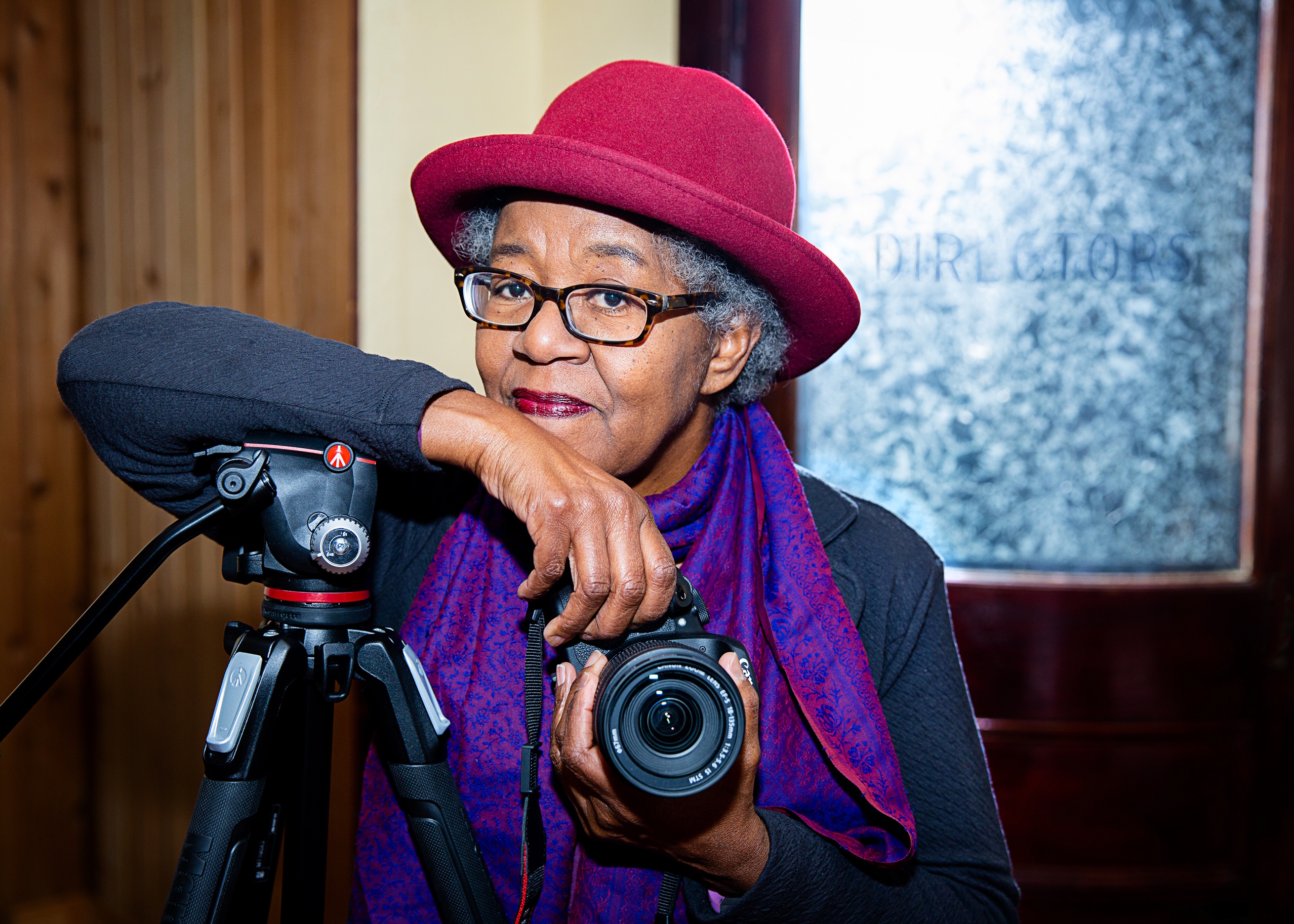 BIO
Biography
Sylvia D. Hamilton is an award-winning Nova Scotian artist known for the documentaries Portia White: Think on Me, The Little Black School House, Speak It! From the Heart of Black Nova Scotia, and Black Mother Black Daughter, among others.
Her 2014 poetry collection, And I Alone Escaped to Tell You was shortlisted for the League of Canadian Poets' Gerald Lampert Memorial Award, the JM Abraham Atlantic Poetry Award and the Nova Scotia Masterworks Arts Award. A new collection titled Tender, will be launched in January 2023. Both titles were published by Gaspereau Press.  Hamilton's multi-media art installation, Excavation/Here We Are Here, has exhibited at the Royal Ontario Museum, the Montreal Museum of Fine Arts, the Art Gallery of Nova Scotia and the Dalhousie Art Gallery.
She is the recipient of the Nova Scotia Portia White Prize, the 2019 Governor General's History Award for Popular Media and the Documentary Organization of Canada's Doc Institute's Luminary Award.  Her article," Think on Me", about legendary concert singer Portia White was the winner of a 2022 Canadian Ethnic Media Association Award for Journalistic Excellence, in the print category. She is an Inglis Professor at the University of King's College in Halifax.
ADDRESS
City: , Province/Territory: Nova Scotia
PUBLICATIONS
Publications
Title
And I Alone Escaped to Tell You
Publisher
Gaspereau Press
Publisher
Gaspereau Press
PUBLIC PRESENTATIONS AND WORKSHOPS
Presentation details
Audience Size
Audience size
depends on request
Presentation Genre
Poetry readings, presentations/ talks on documentary film and African Canadian history and culture
Programs & Interests
Interested in participating Union's Ontario Writers-in-the-Schools program:
All members are eligible for the Union's Ontario Writers-in-the-Schools program. Are you interested in participating in this pro
No
Interested in participating in the Northern Ontario WITS program:
The Union's Northern Ontario Writers-in-the-Schools program funds in-person visits to northern Ontario schools when possible. Ar
No