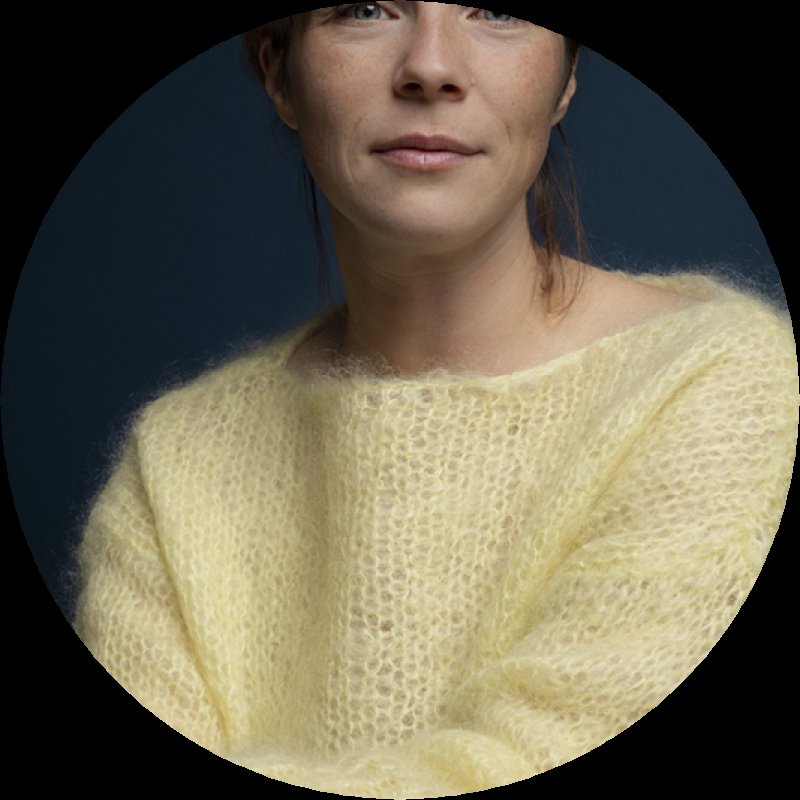 Photo Credit:
Photo credit
Justine Latour
BIO
Biography
Vanessa Bell is the co-director of CONTOURS, host of literary meetings, president of the Table des lettres de Québec et Chaudière-Appalaches, as well as a frequent contributor to Radio-Canada's literary programming.
Her literary and artistic practice has been showcased across Quebec, Europe, and in Scandinavia. In addition to her books De rivières (2019, La Peuplade) and MONUMENTS (2022, Noroît) she also co-directed l'Anthologie de la poésie actuelle des femmes au Québec 2000-2020 (2021, Éditions remue-ménage). She won the Félix-Antoine-Savard prize (2021) and she was selected as a 2022 Writers'Trust Rising Star by Nicole Brossard, which makes her the first French-Canadian author to have this recognition.
//
Vanessa Bell est codirectrice de l'organisme CONTOURS, animatrice de rencontres littéraires, critique et chroniqueuse culturelle à la radio de Radio-Canada. Sa pratique en arts littéraires lui a permis de performer en Amérique et en Europe. Elle est l'autrice des recueils De rivières (2019, La Peuplade), MONUMENTS (2022, Le Noroît), est codirectrice de l'Anthologie de la poésie actuelle des femmes au Québec 2000 | 2020 (2021, Remue-ménage) et a publié en collectifs. Elle a remporté plusieurs bourses et prix dont le prix Félix-Antoine-Savard (2021, FIPTR) et est, sous le mentorat de Nicole Brossard, la première canadienne francophone à être soutenue par le programme Rising Stars (2022, Writers' Trust of Canada).
ADDRESS
City: Québec, Province/Territory: Quebec
EMAIL
vanessa.lan.bell@gmail.com
PUBLICATIONS
Publications
Publisher
Édition du Noroît
Title
Anthologie de la poésie actuelle des femmes au Québec 2000 | 2020
Publisher
Éditions du remue-ménage
Publisher
Éditions La Peuplade
AWARDS
Awards
Name
Rising Stars | Writers' Trust of Canada
Name
Prix Félix-Antoine-Savard
Publication
Foehn | revue Estuaire
Programs & Interests
Interested in participating Union's Ontario Writers-in-the-Schools program:
All members are eligible for the Union's Ontario Writers-in-the-Schools program. Are you interested in participating in this pro
Yes
Interested in participating in the Northern Ontario WITS program:
The Union's Northern Ontario Writers-in-the-Schools program funds in-person visits to northern Ontario schools when possible. Ar
Yes