Short Prose Competition
$2,500 Prize
The Writers' Union of Canada is pleased to announce that submissions are being accepted until March 1, 2016 for the 23rd Annual Short Prose Competition for Developing Writers. The winning entry will be the best Canadian work of up to 2,500 words in the English language, fiction or non-fiction, written by an author not yet published in book format.
Entry Fee: $29 per entry paid through Submittable.
Deadline: March 1, 2016
Jury
Writers Gail Bowen, Shauntay Grant, and Eric Siblin will serve as the jury.
Eligible Writers
Canadian citizens or landed immigrants
All writers who have not been published in book format, in any genre and who do not have a contract with a book publisher
Eligible Entries
Nonfiction and fiction prose; up to 2,500 words, English language
Not previously published in any format
Multiple submissions are welcome
How to Submit Entries
Go to www.writersunion.submittable.com/submit (or click on the button below) to fill out the application form and upload your entry.
Submissions will be accepted online only.
Entries should be typed, double-spaced, in a clear twelve-point font, and the pages numbered on 8.5" x 11" paper, saved as either a Word document or PDF.
Please type the name of entrant and the title of entry on each numbered page. This is not a blind competition.
Payment will be made online on Submittable when uploading your entry. Multiple entries are accepted, $29 per entry.
Payment may be made through PayPal or by credit card (VISA, MasterCard, or American Express).
Entries must be received electronically by 11:59 pm Pacific Time on March 1, 2016 to be eligible.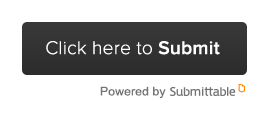 Latest Winner
Read about the 2015 Award Winner
Previous Winners