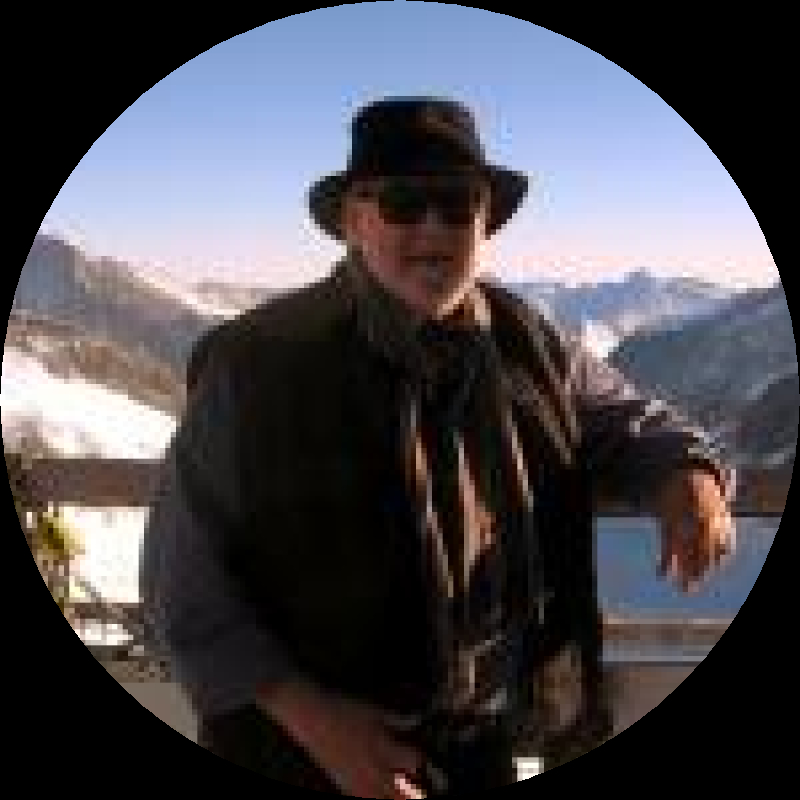 BIO
Biography
Tom Douglas, an award-winning freelance writer, copy editor and author living in Oakville, Ontario, has had five books with a military theme published in the Amazing Stories series now handled by James Lorimer & Co. after the demise of Altitude Publishing.
Tom has also written a family memoir based on five years spent in Wawa, Ontario after his father, Sgt. Mel Douglas, returned from the Second World War. Two chapters from the manuscript ran as features in The Toronto Star and a third won an award in the City of Ottawa Short Story contest. The book, entitled To Wawa with Love, was published by Lorimer. Details are available at: http://www.openbookontario.com/news/writing_tom_douglas
As well, Tom wrote the memoirs of former Squadron Leader Wess McIntosh and helped Wess self-publish the book. Entitled Permission Granted, it tells of Wess's exploits during the Second World War and his colourful career as a post-war commercial pilot. The book has since been picked up by River Rocks Publishing of Thunder Bay. 
Tom also edited Out of Step, the memoirs of Ed Wissian, an Aboriginal ex-member of the Canadian Forces. In addition, the Canadian Forces Leadership Institute engaged Tom's services in editing a book about Canadian soldiers who have been awarded valour medals in Afghanistan. Tom edited transcripts of extensive interviews with about 30 Canadian Forces members as the subject matter for the book, titled In Their Own Words: Canadian Stories of Valour and Bravery from Afghanistan, 2001-2007. 
Tom and his wife Gail, also a published author, have created a website about cities, towns and villages on the Western Front in World War One that were destroyed or badly damaged in that conflict. It can be accessed at www.worldwar1risingfromtheashes.com.
An excerpt from one of Tom's Amazing Stories books, Canadian Spies, featuring tales of French-Canadian soldiers operating behind enemy lines in Nazi-occupied France, ran as the cover article in the October/November 2009 edition of The Beaver (since retitled Canada's History Magazine). The article, entitled Behind Enemy Lines, can be found at: 
http://www.canadashistory.ca/Magazine/Online-Extension/Articles/Behind-E...
Tom served for a number of years as English copy editor of The Canadian Military Journal - the official magazine of the Department of National Defence. He is also the former Travel Editor of Fifty-Five Plus Magazine. This latter publication has also featured his cover articles on Governor-General David Johnston, Canadian Senators Romeo Dallaire and Pamela Wallin, Canada's first female astronaut Roberta Bondar, Canadian tenor John McDermott, Gerald McMaster, a member of the Siksika Nation and Curator of the Canadian Collection at the Art Gallery of Ontario and Judy Maddren, former CBC-Radio on-air personality The cover profiles, as well as travel pieces on Dieppe, Holland and Stratford-upon-Avon, ran in Fifty-Five Plus Magazine's three editions in Ottawa, Kingston and the GTA. 
The travel articles resulted from freelance assignments with Canadian Press, Canada's national newswire service. Another Canadian Press assignment took Tom to Belgium to cover the 195th anniversary re-enactment of the Battle of Waterloo. Tom is also the former Associate Editor of the Royal Canadian Navy magazin Maritime Engineering Journal and currently serves as Coordinating Editor of a Canadian Army Magazine. See: https://rcemecorpsgemrc.ca/lems-journal/
Samples of Tom's travel writing are available for viewing at:
http://tomdouglas.typepad.com/tom_douglas/travel/
As a writer of Canada's military heritage, Tom was invited to share his expertise with participants on the Globus Great Canadian War Memorial Tour in April 2012. The group travelled from Paris to the Normandy Beaches, then on to Dieppe and Vimy Ridge for the 95th anniversary ceremonies of this decisive World War One battle. While at Vimy, Tom covered the event for Canadian Press and also had a private interview with Governor General David Johnston. The stories he filed to CP were picked up by news outlets across Canada, including many major daily newspapers.
In July 2013, Tom travelled with another Globus tour - a Seine River cruise on the Avalon Creativity from Paris to the Normandy Beaches. He lectured on board to passengers from Canada, the United States, Great Britain and Australia. Articles based on these two trips appeared in the Hamilton Spectator and Fifty-Five Plus Magazine.
Tom frequently addresses service clubs, educational groups and military organizations about his military and travel writing. He is a 2012 recipient of the Minister of Veterans Affairs Commendation for his writing and speaking about Canada's proud military history. See: http://www.veterans.gc.ca/eng/department/mincom/bio/1061
The prologues and covers of Tom's book, as well as travel articles, photos and other material, can be seen at: www.tomdouglas.typepad.com.
ADDRESS
City: Oakville, Province/Territory: Ontario
PUBLIC PRESENTATIONS AND WORKSHOPS
Presentation details
Presentation Genre
Canada's Military Heritage; Travel; Memoir Writing
Presentation Length
As required
Presentation Fee(s)
Negotiable
Workshop details
Workshop Length
As required
Workshop Description
Workshop description
Travel Writing; Canada's Military Heritage; Memoir Writing
Workshop Fee(s)
Negotiable
School presentation details
Presentation Length
As required
Presentation Description
Presentation description
Interactive discussion and slides about whichever topic is selected: Travel; Canada's Military History
Presentation Fee(s)
Negotiable
Programs & Interests
Interested in participating Union's Ontario Writers-in-the-Schools program:
All members are eligible for the Union's Ontario Writers-in-the-Schools program. Are you interested in participating in this pro
Yes
Interested in participating in the Northern Ontario WITS program:
The Union's Northern Ontario Writers-in-the-Schools program funds in-person visits to northern Ontario schools when possible. Ar
Yes