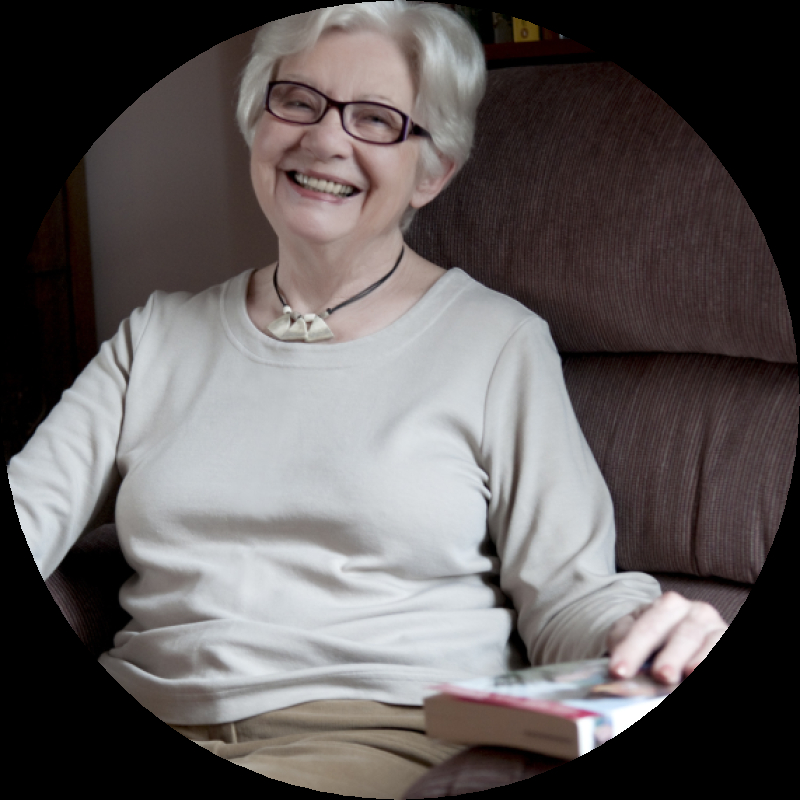 Photo Credit:
Photo credit
Today's Faces
BIO
Biography
Jean Rae Baxter (née Fox) was born in Toronto but grew up in Hamilton. She holds a B.A. and M.A. in English from the University of Toronto and a B.Ed degree from Queen's. She is an ex-copywriter and ex-teacher. Married to a Queen's University English professor, she lived for many years in the Kingston area. Following her return to Hamilton in 1996, she kept the promise she had made to herself and began to write in earnest. As Co-chair of the Arts Hamilton Literary Advisory Committee and one of the organizers of the LiT LiVe Reading Series, Baxter was an active member of Hamilton's writing community. In 2016 she returned to Kingston, where she currently lives. She has conducted a series of memoir writing workshops for seniors, titled "Telling Your Story".  "The Knotted Rope,"  the sixth and final novel in the Y/A "Forging  Nation" series, published by Ronsdale Press, was released in February 2022.
ADDRESS
City: Kingston, Province/Territory: Ontario
EMAIL
jeanraebaxter@cogeco.ca
GENRE
Gold Medal. Moonbeam Children's Book Awards. YA Fiction-Historical/Cultural
PUBLICATIONS
Publications
Title
Respectable Appearance
Publisher
Marenga Publishers (Tel Aviv)
Publisher
Seraphim Editions
Title
Looking for Cardenio
Publisher
Seraphim Editions
Publisher
Seraphim Editions
AWARDS
Awards
Name
Arts Hamilton Literary Award for Fiction
Publication
The White Oneida
Name
Gold Medal. Moonbeam Children's Book Awards. YA Fiction-Historical/Cultural
PUBLIC PRESENTATIONS AND WORKSHOPS
Presentation details
Audience Size
Audience size
Anywhere between eight and one hundred. It depends on the type of presentation.
Presentation Genre
Fiction, Memoir, Family History
Presentation Length
Various. Anything from a two-hour stand-alone writing workshop to a six-week once weekly program.
Presentation Fee(s)
Varies from $200. to $1,000.
Workshop details
Audience Size
Various. Ideal is 24 participants
School presentation details
Audience Size
Single class or all-the-same-grade together in the library
Intended Audience
Nothing younger than Grade 6
Presentation Length
50 minutes, or whatever is required
Presentation Fee(s)
$200.00
Programs & Interests
Interested in participating Union's Ontario Writers-in-the-Schools program:
All members are eligible for the Union's Ontario Writers-in-the-Schools program. Are you interested in participating in this pro
Yes
Interested in participating in the Northern Ontario WITS program:
The Union's Northern Ontario Writers-in-the-Schools program funds in-person visits to northern Ontario schools when possible. Ar
No