Short Prose Competition
DEADLINE EXTENDED UNTIL FEBRUARY 25, 2019
Established in 1993 in honour of the Union's 20th anniversary, the Short Prose Competition for Emerging Writers aims to discover, encourage, and promote new writers of short prose in order to provide opportunity and exposure to developing writers.
A $2,500 prize is awarded to a Canadian writer for the best piece of unpublished prose of up to 2,500 words in the English language. The Union submits the winning entry and those of the eleven other finalists to three Canadian magazines for consideration. In addition, the winning and finalist entries receive feedback on their submissions. 
Prize
$2,500 for the winning entry, and the entries of the winner and finalists will be submitted to three Canadian magazines.
Jury
The Union is proud to announce an esteemed group of jurors for the 2019 competition: Peter Dubé, Norma Dunning, and Pamela Mordecai.
Eligibility
This competition is open to all Canadian citizens and permanent residents who have had no more than one book published 

(traditionally or self-published) 

in any genre and who are not currently under contract for a second book.

Writers not published in book format are also eligible.

Original and unpublished fiction or nonfiction in the English language is eligible.

Members and staff of The Writers' Union of Canada are not eligible.
How to Submit
​Submissions are accepted online through Submittable. Entries should be typed, double-spaced, in a clear twelve-point font, and the pages numbered on 8.5" x 11" pages, saved as either a Word document or PDF.
Please type the name of entrant and the title of entry on each numbered page. This is not a blind competition.

Payment will be made online on Submittable when uploading your entry. Multiple entries are accepted, $29 per entry.

Payment may be made through PayPal or by credit card (VISA, MasterCard, or American Express).

Entries must be received electronically by 11:59 p.m. Pacific Time on February 25, 2019, to be eligible.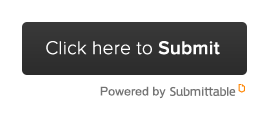 Short Prose Competition Winners