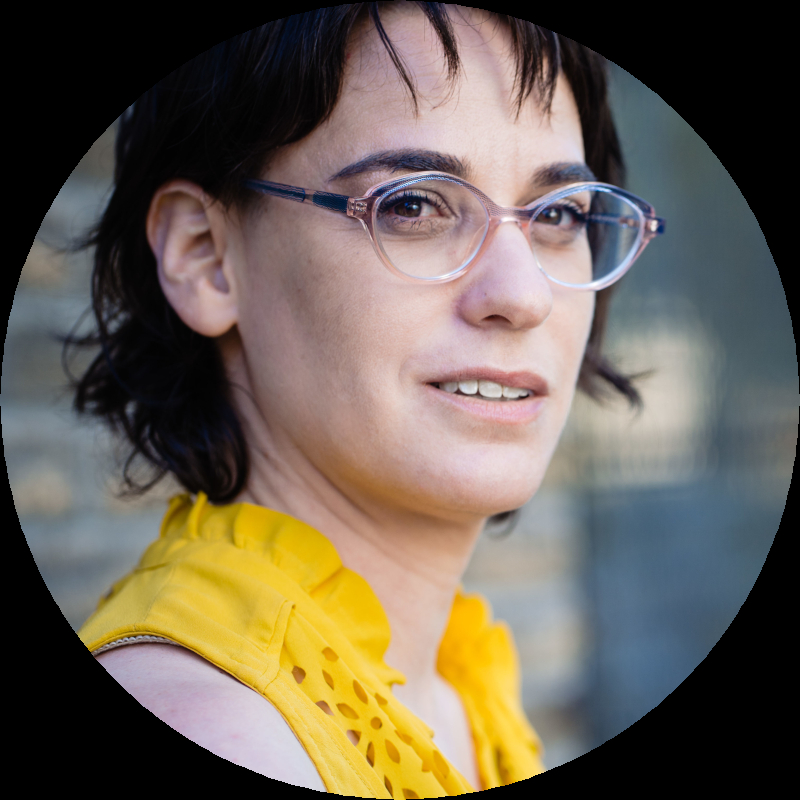 BIO
Biography
Kathy Friedman studied creative writing at UBC and the University of Guelph, and she was a finalist for the Writers' Trust Bronwen Wallace Award for Emerging Writers. Her writing has appeared in publications such as Grain, Geist, PRISM international, The New Quarterly, and Canadian Notes & Queries. Her first collection of short stories, All the Shining People, will be published in April 2022 with House of Anansi.
A passionate creative writing instructor, Kathy has taught writing to diverse adult learners through Workman Arts, The 519, Progress Place, CAMH, the Toronto Public Library, and the University of Guelph's creative writing certificate program. She also regularly mentors writers on their fiction and creative nonfiction manuscripts.
Kathy is also the co-founder and artistic director of InkWell Workshops, which delivers free creative writing workshops to people with mental health and addiction issues. She is the publisher of four literary anthologies with in-house imprint InkWell Books, and she edited the anthology Brilliance Is the Clothing I Wear, published by Dundurn Press in June 2021.
ADDRESS
City: Toronto, Province/Territory: Ontario
EMAIL
kathyl_friedman@yahoo.ca
GENRE
Fiction, creative nonfiction
PUBLICATIONS
Publications
Title
All the Shining People
Publisher
House of Anansi
AWARDS
Awards
Name
The Writers' Trust Bronwen Wallace Award for Emerging Writers
Publication
"At the Bottom of the Garden"
PUBLIC PRESENTATIONS AND WORKSHOPS
EQUITY INITIATIVE
As part of the Union's Equity Implementation Plan, we are committed to increasing awareness of authors who are Black, Indigenous, racialized, LGBTQI2S, or living with a disability. This author identifies as:
Members who identify as:
LGBTQI2S
Living with a disability
Programs & Interests
Interested in participating Union's Ontario Writers-in-the-Schools program:
All members are eligible for the Union's Ontario Writers-in-the-Schools program. Are you interested in participating in this pro
Yes
Interested in participating in the Northern Ontario WITS program:
The Union's Northern Ontario Writers-in-the-Schools program funds in-person visits to northern Ontario schools when possible. Ar
Yes