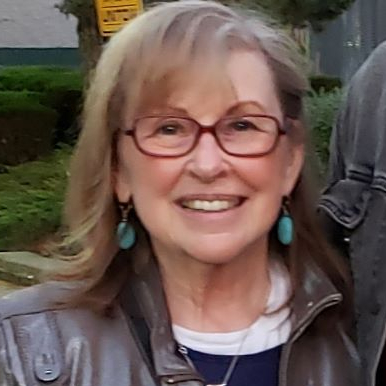 BIO
Biography
HI! MY NAME IS MARGARET JEAN ADAM FLORCZAK. WELCOME TO MY TWUC WEBSITE.
I write to explore the life experiences that create personal growth. Every person's life is interwoven with telling moments, times when humility, courage, kindness, incredible strength and commitment are revealed.
I reclaimed my childhood name, Margaret Jean Adam for the publication of my memoir as well as my blog for Asperger's teens and adults. The blog can be found at: https://margaretjeanadam.com/
I was privileged to receive the Chanticleer Review's prize for Memoirs for Unforgiving, Memoir of an Asperger Teen. Unforgiving is the story of my 16th  summer, when I left behind my vacuum cleaning, floor scrubbing, chicken plucking country life and boarded a bus to the 'big city' to audition for a role in a National Film Board production. Amazingly, I was awarded the roll of female lead in the production! 
The events of that summer thrust my world into turmoil, churning up dark images, exposing issues and straining relationships.  Bewildered by Asperger's, a socially challenged condition unknown in that era, I slipped in and out of fragile alliances. Sexually exploited in my preteens, I turned to family and friends for help, only to face the unforgivable: dismissal and disbelief. 
By the time I was thirteen, my sense of social isolation was virtually complete … and then Frank de Courcy came to town, a sixteen-year-old, recently released from an up-island detention home.
Unforgiving can be purchased from Amazon.ca at the following link:https://www.amazon.ca/s?k=margaret+jean+adam&i=stripbooks&ref=nb_sb_noss •
Also in my portfolio: A collection of dark period poetry and short stories and a second collection of lighter, life–affirming articles, poetry and short stories.  Ironically, the older I get?  The more joy comes through in my writing!
In 2008/9, lines from one of my prose Poems, 1166 West Hastings Street , appeared on the window of the Vancouver Museum and the Vancouver Library. The poem was framed in SFU's Harbour Centre Campus and was published in Geist Online Magazine as part of SFU's Down Town Memory Project.
I have enjoyed presenting poetry readings at venues as diverse as Word on the Street, Tygers, UBC's CITR radio, The Railway Club, SFU's Special Collections Room, Langley, Delta and Vancouver Public Libraries, New Westminster's Bandshell Park, a bar in Florida, and the International Poetry Festival in Orlando.
In 2011, I wrote the story of my mother, Patricia Adam's life.  While I was raised on the West Coast, my mother was a Prairie Girl, a live-in helper from the age of twelve. She married her employer's youngest son who got compassionate leave from the military to marry the seventeen year old before going overseas to war.  This story can be seen on the Mothership website at:  http://mymothersstory.org/2011/02/margaret-florczaks-story-of-pat/#more-....
As a former Revenue Canada employee, I used the knowledge I had gained to author a book on severance tax issues, Jack & Stanley's Buyout Adventure, published by Self-Counsel Press. 
I then found myself fascinated and disturbed by an unsolved homicide of two young children in Stanley Park, which led to extensive research of the entire Babes in the Wood investigative file. One aspect of this research led to Magic, Pure Magic a Young Adult, Creative Non-Fiction story included in Beginnings, a collection published by Ronsdale Press.
In 2002, I undertook the production and publication of an anthology of Canadian reflections on the events of September 11th, 2001, Brothers, Borders & Babylon featuring works by twenty-two Canadian authors, including Pauline Holdstock, Carol Matthews and Elizabeth Symon.
A life-long dream was achieved when I graduated from Simon Fraser University with honors in Literature in October 2010.  I was privileged to be mentored by Jeff Derksen, Kate Braid, Roy Miki, and Steve Collins, among others. My poem, Surrey a City as seen from the King George Highway was published in SFU's WestCoast Line Magazine, and was subsequently included in SFU's  third year BC literature course syllabus. 
Initially I served on the Board of Directors of IAMB, a student run literary magazine, following which more of my poetry was been published in inter/tidal.ink. 
I am always thrilled to be asked for readings from either my collection of poetry, my short stories or my memoir.  I am also available to customize a presentation and discussion on the following topics:• the process of writing•  living with Asperger's•  life after childhood sexual abuse 
ADDRESS
City: Surrey & Sooke, Province/Territory: British Columbia
GENRE
Memoir, Poetry, Creative Non-Fiction, Short Fiction.
PUBLICATIONS
Publications
Title
Jack & Stanley's Buyout Adventure: the tax repercussions of recieving a severance in Canada.
Publisher
Self - Counsel Press
Title
Brothers, Borders & Babylon: A Canadian Response to 9/11
Publisher
Jervis Distributors
Title
Unforgiving, Memoir of an Asperger's Teen
Publisher
Jervis Distributors
AWARDS
Awards
Name
Chanticleer Reviews Prize for Memoir
Publication
Unforgiving, Memoir of an Asperger's Teen
EQUITY INITIATIVE
As part of the Union's Equity Implementation Plan, we are committed to increasing awareness of authors who are Black, Indigenous, racialized, LGBTQI2S, or living with a disability. This author identifies as:
Programs & Interests
Interested in participating Union's Ontario Writers-in-the-Schools program:
All members are eligible for the Union's Ontario Writers-in-the-Schools program. Are you interested in participating in this pro
No
Interested in participating in the Northern Ontario WITS program:
The Union's Northern Ontario Writers-in-the-Schools program funds in-person visits to northern Ontario schools when possible. Ar
No