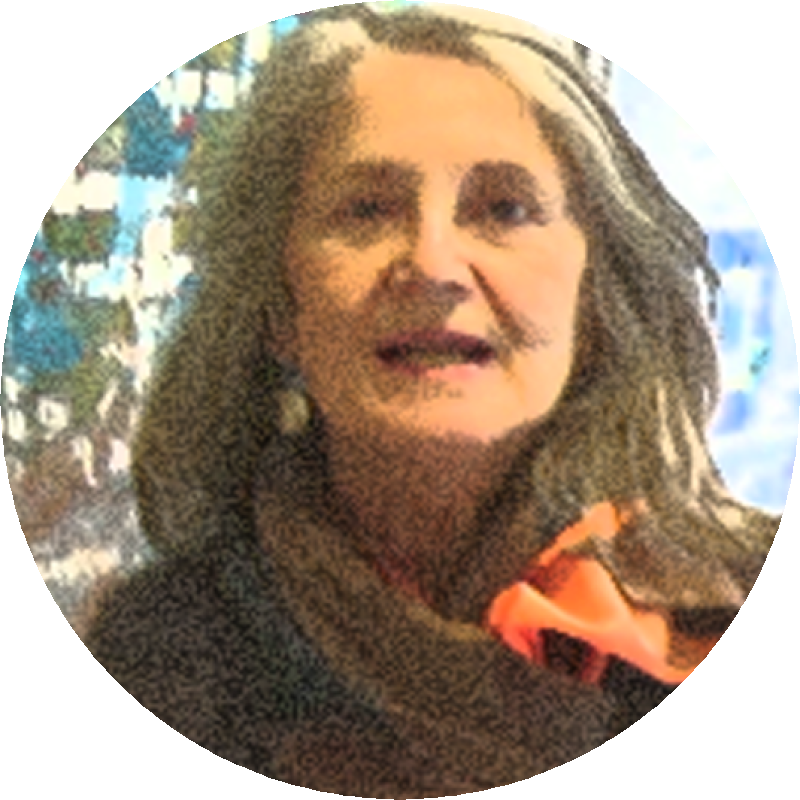 Photo Credit:
Photo credit
Richard Rodgers
BIO
Biography
Margaret Rodgers is the author of Locating Alexandra (Toronto: ECW, 1995) and has had essays, articles and reviews published in OshaWhat, Urban Glass, Sculpture Magazine, ESPACE Sculpture, Canadian Art, Artfocus, and the Journal of Canadian Studies. As Director and Curator for VAC Clarington from 1989 to 2004, she contributed essays for numerous exhibitions. She is also a practising artist and curator, and founder of the IRIS Group, a collective of women artists.
She presents her work in public readings and to school groups. 
ADDRESS
City: Oshawa, Province/Territory: Ontario
GENRE
Creative non fiction and academic essays and art reviews
PUBLICATIONS
Publications
Publisher
The Sunshine Review
Title
Ironing Out the Pandemic
Publisher
The Sunshine Review
PUBLIC PRESENTATIONS AND WORKSHOPS
Presentation details
Presentation Genre
on ZOOM - poems and coming of age chronicles, also readings from Locating Alexandra, my book
Presentation Length
30 minutes with followup class
Presentation Description
Presentation description
Coming of age stories from my work in progress titled Maple Park. I have recently read on line within 130 students and 3 teachers. The response and ensuing discussions were animated about the comparative aspects of my 1950s teen years and their 2022 ones.
Workshop details
Intended Audience
high school
Workshop Description
Workshop description
Followup to my reading would include an art or writing project where students create self portraits.
Workshop Fee(s)
included with the reading
School presentation details
Audience Size
one class but expandable if on line
Intended Audience
high school
Presentation Length
half day
Presentation Description
Presentation description
included with the reading above
Programs & Interests
Interested in participating Union's Ontario Writers-in-the-Schools program:
All members are eligible for the Union's Ontario Writers-in-the-Schools program. Are you interested in participating in this pro
Yes
Interested in participating in the Northern Ontario WITS program:
The Union's Northern Ontario Writers-in-the-Schools program funds in-person visits to northern Ontario schools when possible. Ar
No