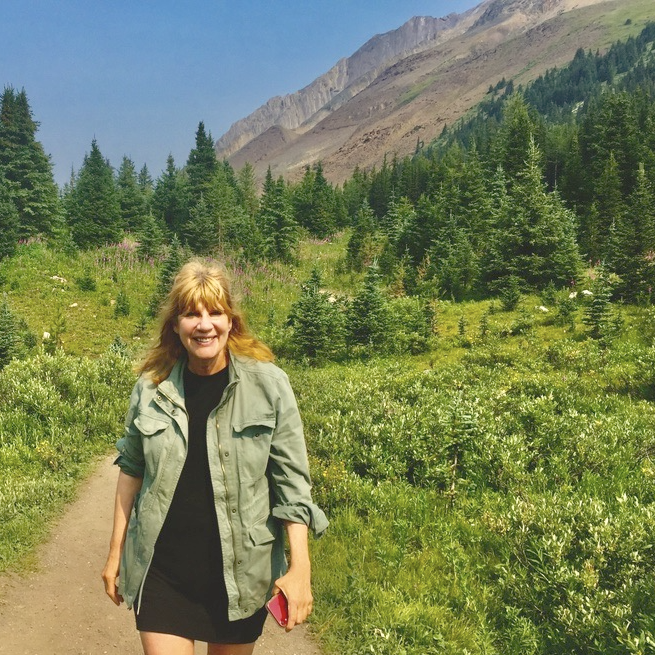 BIO
Biography
Mary Graham is the author of A STUNNING BACKDROP: ALBERTA IN THE MOVIES, 1917-1960, published in October of 2022 by the Bighorn trade book imprint of University of Calgary Press.
A STUNNING BACKDROP won a 2023 Alberta Book Publishing Award ("Regional Book of the Year") and the 2022 PUBWEST Bronze Medal for Cover Design. 
A writer, documentary journalist, and film historian, with a degree in Arts, and graduate degrees in Journalism and Marine Law, Mary has appeared as a feature film specialist on CBC Radio and ARTE, the European Culture Channel. She collaborated with a group of 15 Nakoda Elders from Mini'Thni (Morley) to recapture their unrecognized contributions and illustrate their historic importance to film making in Alberta, and was nominated for an Alberta Literary Award for an essay based on that work.
A second book, on film making in Alberta after 1960, is underway.
#searchthelandfill
ADDRESS
City: Calgary, Province/Territory: Alberta
PUBLICATIONS
Publications
Title
A Stunning Backdrop: Alberta in the Movies, 1917-1960
Publisher
Bighorn Books (University of Calgary Press)
PUBLIC PRESENTATIONS AND WORKSHOPS
Programs & Interests
Interested in participating Union's Ontario Writers-in-the-Schools program:
All members are eligible for the Union's Ontario Writers-in-the-Schools program. Are you interested in participating in this pro
Yes
Interested in participating in the Northern Ontario WITS program:
The Union's Northern Ontario Writers-in-the-Schools program funds in-person visits to northern Ontario schools when possible. Ar
Yes