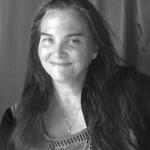 Photo Credit:
Photo credit
Andrea Gutsche
BIO
Biography
Philippa Dowding is a Governor-General award-winning children's author and copywriter, a poet, and musician based in Toronto. As a copywriter, she has won magazine industry awards for Maclean's, Today's Parent, Chatelaine, Zoomer, Canada's History and more. Her poetry and short fiction have appeared in journals including The Adirondack Review, Taddle Creek, and the Literary Review of Canada.
Philippa's books have been nominated for dozens of literary awards nationally and internationally, and several have been optioned for television and film. Her book FIREFLY (DCB, 2021), won the Governor General's Literary Award 2021, Young People's Literature (text), and the Ruth and Sylvia Schwartz Children's Book Award 2022.
For more about Philippa's books, poetry, music, awards, and nominations, please visit her website.
ADDRESS
City: Toronto, Province/Territory: Ontario
EMAIL
philippadowding@gmail.com
GENRE
Middle-grade fiction, YA fiction, poetry
School presentation details
Intended Audience
Grades 3 and up, also dependent upon the book discussed
Presentation Length
1 hour sessions
Presentation Description
Presentation description
Philippa talks with students in large groups or small, from 5 to 5000 kids, and discusses the writer's life, what she does and how she does it. Also, she'll cover why she chose to be a writer, along with the basics of how a manuscript is written, how stories and ideas come together, the technical business of creating a book, the publishing industry and much more. Her classroom presentations are always interactive, fun, thoughtful, with at least one reading and plenty of time for audience questions. Philippa can discuss any of her books, fantasy, realistic fiction, science fiction and more. 
Presentation Fee(s)
Contact Philippa for details.
Programs & Interests
Interested in participating Union's Ontario Writers-in-the-Schools program:
All members are eligible for the Union's Ontario Writers-in-the-Schools program. Are you interested in participating in this pro
Yes
Interested in participating in the Northern Ontario WITS program:
The Union's Northern Ontario Writers-in-the-Schools program funds in-person visits to northern Ontario schools when possible. Ar
Yes