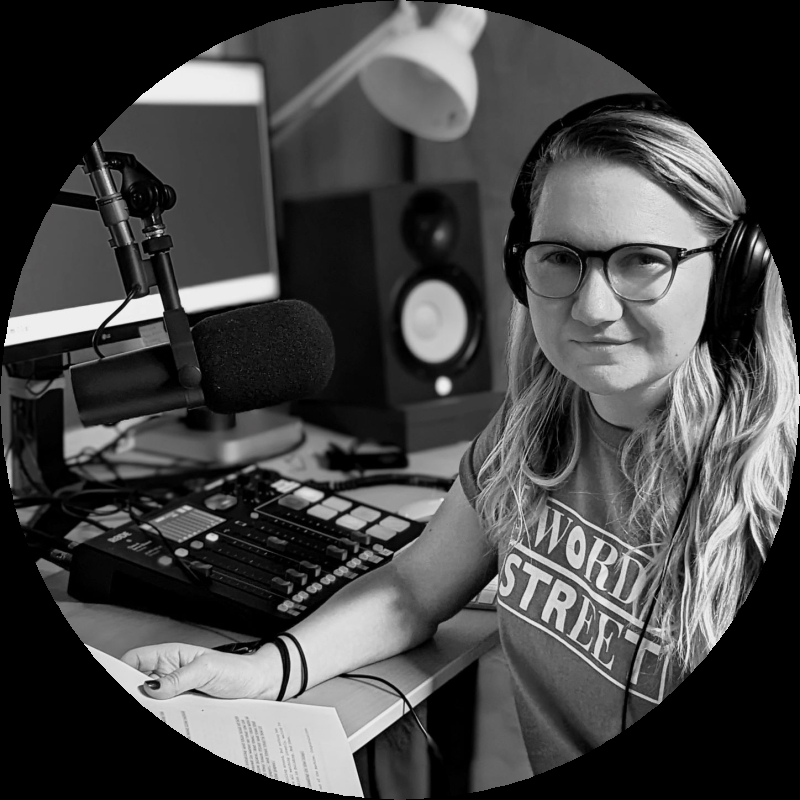 Photo Credit:
Photo credit
Quinton Bradshaw
BIO
Biography
Rebecca Diem writes hopeful speculative fiction and poetry. Her work includes contributions to Write magazine and Tor.com, and the steampunk novella series Tales of the Captain Duke. She is the host of Read The North, a radio/podcast miniseries on the history of CanLit as told by Toronto's favourite book festival, The Word On The Street, where she has worked as the resident comms wizard since 2019. 
Born and raised in Grey County, Ontario Rebecca now lives with her fiancé (& frequent collaborator) in an old music school in Toronto's Parkdale neighbourhood. She is the grateful recipient of an Explore & Create grant from the Canada Council for the Arts for her current book-in-progress, Greenlight.
ADDRESS
City: Toronto, Province/Territory: Ontario
GENRE
speculative, slipstream, science fiction, fantasy, poetry
PUBLICATIONS
Publications
Title
The Stowaway Debutante (Tales of the Captain Duke #1)
Publisher
Woolf Like Me Publishing
Title
From Haven to Hell (Tales of the Captain Duke #2)
Publisher
Woolf Like Me Publishing
Title
A Gentleman and a Scholar (Tales of the Captain Duke #3)
Publisher
Woolf Like Me Publishing
Title
Of Tempests and Teacups (Tales of the Captain Duke #4)
Publisher
Woolf Like Me Publishing
PUBLIC PRESENTATIONS AND WORKSHOPS
School presentation details
Intended Audience
pre-teens & teens, engaged readers
Presentation Length
1-2hrs
Presentation Description
Presentation description
I love doing school visits! My favourite recent one included a reading and Q&A with two classrooms, followed by a breakout session with a small group of aspiring writers where we read the first chapter of a book, discussed how it set up the story, and set an asignment to write down what they remembered of a favourite book and then read the first chapter to see how those details were introduced.
We had a follow-up workshop 1-2 weeks later where I was invited to their new lunchtime writing club and they shared the first chapters of their books. We discussed how to share feedback with each other and framed the exercise as 'what am I excited to learn about this story,' which helped the students feel braver about sharing first drafts with their peers. 
With class visits, I like to speak about writing craft, but also about making a living as an author. I am a published author, I've received grant support for my writing, I've written for paid publications, and I work as the communications manager for Canada's largest book and magazine festival. I love answering questions about everything from taxes to optioning your work for film to how to be a good writing community member. 
Presentation Fee(s)
$150-300
EQUITY INITIATIVE
As part of the Union's Equity Implementation Plan, we are committed to increasing awareness of authors who are Black, Indigenous, racialized, LGBTQI2S, or living with a disability. This author identifies as:
Programs & Interests
Interested in participating Union's Ontario Writers-in-the-Schools program:
All members are eligible for the Union's Ontario Writers-in-the-Schools program. Are you interested in participating in this pro
Yes
Interested in participating in the Northern Ontario WITS program:
The Union's Northern Ontario Writers-in-the-Schools program funds in-person visits to northern Ontario schools when possible. Ar
Yes