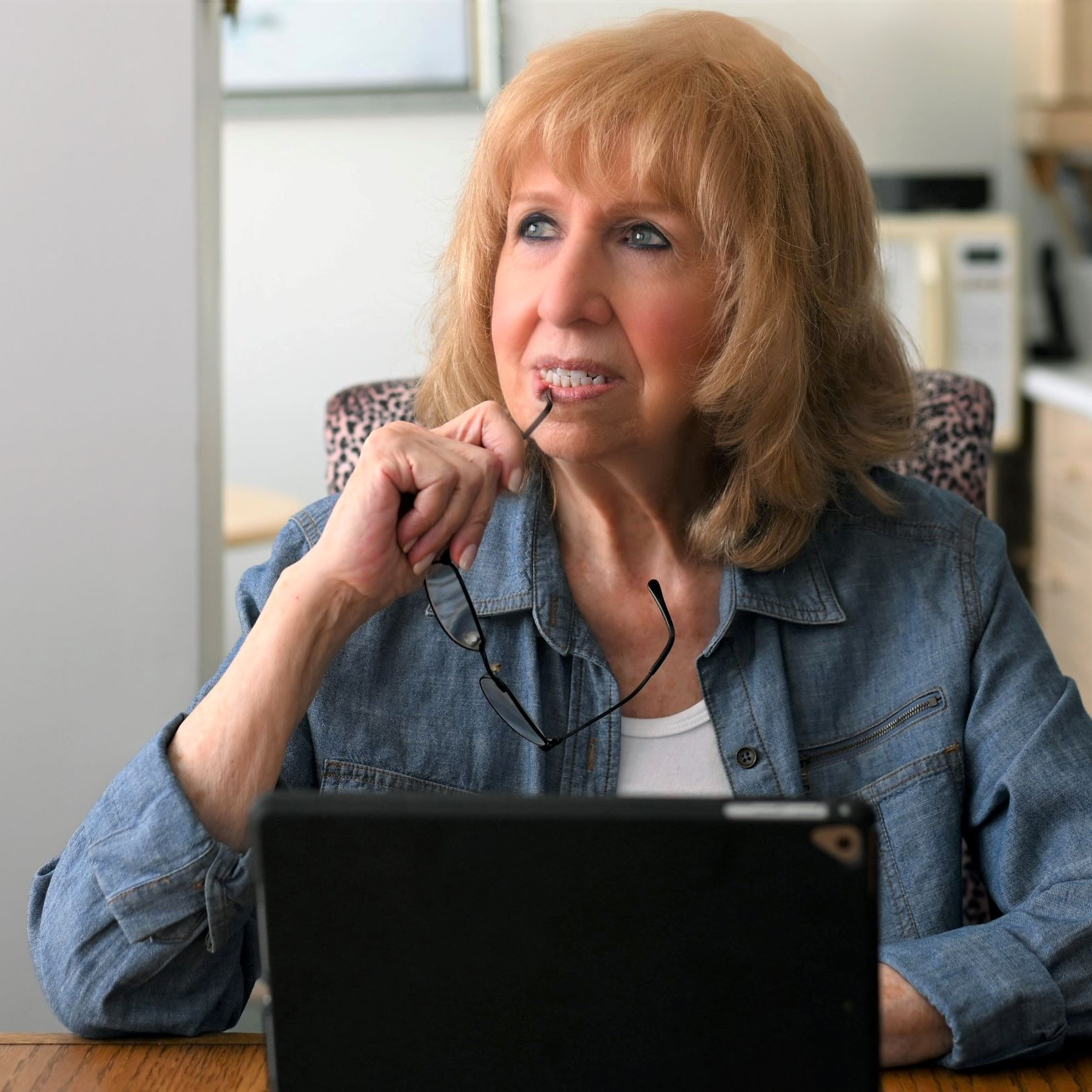 Photo Credit:
Photo credit
Karen Belne Tward
BIO
Biography
Writer, editor, director, designer Reva Stern was Artistic Director of a Toronto theatre for twenty years.  She has been a Guest Director in Florida, Kansas City, Chicago, Pasadena CA, New York City and Los Angeles and has collaborated with such notables as Isaac Bashevis Singer, William Gibson and Elizabeth Forsythe Hailey. She has written a variety of original stage plays, and directed, produced and/or designed over 100 plays and directed over 40 television series episodes. While running the theatre, Ms. Stern was also Regional Casting Director for the American Academy of Dramatic Arts in New York City and Los Angeles. She has been a guest speaker at esteemed venues such as The University of Miami, the Actor's Workshop, the New Play Festival in New York City, and the 'Playwright's Conference' at the University of Pittsburgh. She has been privileged to have edited many notable writers of screen and stage plays, novels and short stories over the past two decades. Her writing and publishing credits include journals, magazines and newspapers including the National Post, the Globe and Mail, and the Toronto Star. Her first published novel was a creative non-fiction, "The Water Buffalo That Shed Her Girdle" which was the "staff choice" at Chapters Indigo. Her mystery novel, "I Say My Name" was launched in 2021. Her latest novel, a thriller, "The Prescott Journals" was optioned for the screen by a US production house and was published in the US in 2023. She has recently completed a collection of short stories titled: "The Strange Spectrum of Mysterious Mishaps, aka "The Book of Curious Colour," which she hopes will be her next publishing adventure.
ADDRESS
City: Toronto, Province/Territory: Ontario
EMAIL
r.stern.w@gmail.com
GENRE
Mystery/Thriller, "The Prescorr Journals."
PUBLIC PRESENTATIONS AND WORKSHOPS
Presentation details
Audience Size
Audience size
not an issue
Presentation Genre
mystery/thriller novel writing and substantive editing
Presentation Length
Flexible
Presentation Description
Presentation description
It would be up to the needs of the audience as suggested by those in charge. I can speak, read, do interviews, or any other reasonable approach to learning about my book, my writing, editing, my years in Theatre and TV, and what it all means.
Presentation Fee(s)
Negotiable
Workshop details
Audience Size
I'm adaptable
Intended Audience
I can adapt the workshop to any size
Workshop Length
Also negotiable
Workshop Description
Workshop description
I have been a writer and stage and TV director for decades, so it would depend on whether they would want a workshop on theatre, writing, editing, or how I side stepped from one into the other.
My bio should give an interested party some idea of the topics I could cover in a workshop situation.
Workshop Fee(s)
negotiable
School presentation details
Audience Size
not important
Intended Audience
teens and older
Presentation Length
I think it should depend on the needs of the class
Presentation Description
Presentation description
I can alter the presentation according to the negotiated best option from writing, to directing theatre and TV, to what it was like to work with celebrities.
Presentation Fee(s)
negotiable
EQUITY INITIATIVE
As part of the Union's Equity Implementation Plan, we are committed to increasing awareness of authors who are Black, Indigenous, racialized, LGBTQI2S, or living with a disability. This author identifies as:
Members who identify as:
Black, Indigenous, and/or racialized
Programs & Interests
Interested in participating Union's Ontario Writers-in-the-Schools program:
All members are eligible for the Union's Ontario Writers-in-the-Schools program. Are you interested in participating in this pro
Yes
Interested in participating in the Northern Ontario WITS program:
The Union's Northern Ontario Writers-in-the-Schools program funds in-person visits to northern Ontario schools when possible. Ar
No