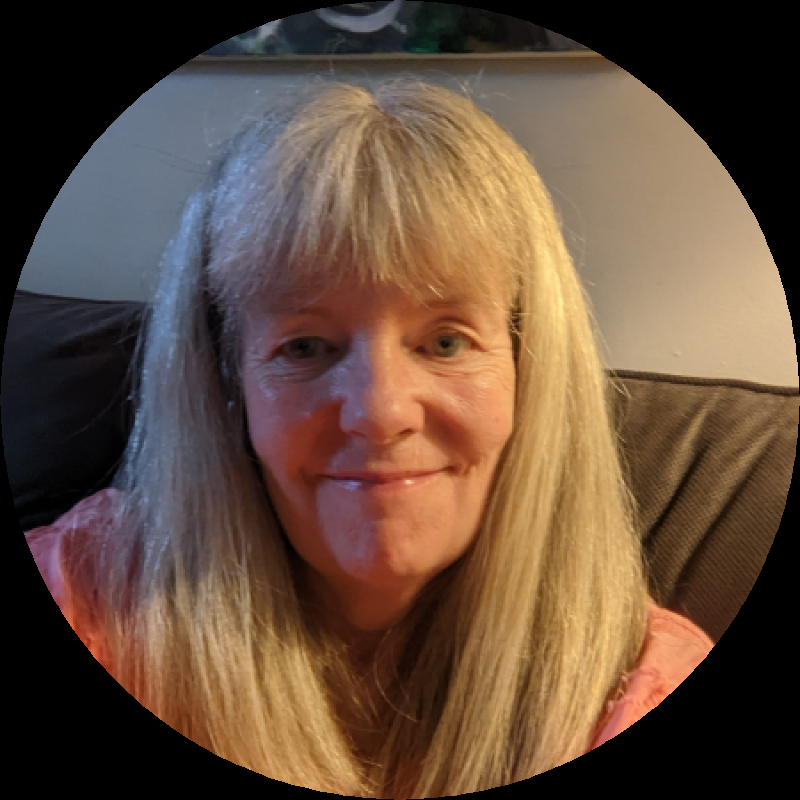 BIO
Biography
Wendy has been blissfully free to follow the Spirit wherever it leads. This has taken her in and out of conventional roles, from her birth in Toronto and childhood in the suburbs of Montreal, to a bachelor's degree from Queen's University in English and Classics and training in early childhood education at University of Ottawa.
After this traditional start, her adventures led her to a small white school in Chibougamau, and international schools in Saudi Arabia in Addis Ababa, Ethiopia. The forests of Chibougamau, the deserts of Saudi and the mountains of Addis and the St. Lawrence River continue to ferment in her poetry.
Living in Athens, a small village in Ontario, with her two sons, Angus and Chester, she spent hours reading and writing storybooks and silly poems. At some point, she recognized that the restlessness in her soul was a call, and she went back to school to prepare for ministry in the United Church of Canada, earning her Masters in Divinity from Queen's Theological College. This began another adventure, which tuned her ears through the ancient words of prophets and poets in scripture, and the writings of mystics and feminist theology.
After serving in ministry in Kingston, Cowansville, Montreal and Lyn, Ontario, she transitioned to a ministry of Spiritual Direction. This is an ancient tradition of "soul friends" and spiritual accompaniment.
Writing poetry has been part of Wendy's life since she was a child. She remembers learning that poetry doesn't have to rhyme about the same time she began questioning the existence of God. Both had huge impacts on how she lives and loves life.
Over the years she has published many prayers for liturgy, but with the encouragement of her writers' group in the Eastern Townships, she had two books published by Borealis Press: Rough Angel, Ange Ecru, with translations by Michel Gadoury (2006) and Spirit Song in Ancient Boughs (2008). Her chapbook. Leaving a Trail and a Song  (2019), won the Big Pond Rumours contest, and was published in a limited edition. 
Every year for as long as she can remember, "Get my poetry out there," has been one of the resolutions pushing Wendy to take the words out of her journals and submit them to be published. In 2016 she began entering poetry contests. This has been an exciting way to share her work, which is frequently included in anthologies.
Awards include:
Don Gutteridge Inaugural Poetry Award 2022; William Henry Drummond Poetry Contest (1st: 2016;2017; 2021); Big Pond Rumours Chapbook; Open Heart Poetry Award; Streetlight; Outstanding Composition Award (With Mark Sirett); Arborealis; Poetry Matters.
Hearing her poetry sung has been a great joy to Wendy. Commissioned by over ten composers, she entrusts their music with her words' messages of beauty, justice and wonder. In 2021 her poetry was commissioned for the National Unison Choirs commemoration of the LGBTQ+ Purge, and by the Vancouver Men's Choir. Her collaborations have been published by Hal Leonard (Boosey and Hawkes), GIA music, and A Tempo.
In words that connect the diversity of nature with the magnificent gifts of human creativity, Wendy echoes the call that has stirred her since childhood: to wonder, spirit and grace.
Wendy lives in Brockville near the St. Lawrence River with her husband, Michel, and a rowdy puppy named Joy.
ADDRESS
City: Brockville, Province/Territory: Ontario
EMAIL
wendymac55@hotmail.com
PUBLICATIONS
Publications
Title
Spirit Song on Ancient Boughs
Title
Rough Angel/ Ange Ecru (bilingual
Title
with translation by Michel Gadoury)
AWARDS
Awards
Name
Don Gutteridge Poetry Contest
Publication
On Small Wings
Name
William Henry Drummond Poetry Contest
Publication
Spring Pulse chapbook anthology
Year
2016; 2017; 2018; 2021
Name
Poetry Matters Literary Prize
Publication
Poetry Diversified: A Human Experience Anthology
PUBLIC PRESENTATIONS AND WORKSHOPS
Presentation details
Presentation Genre
Poetry reading; nature and spirit; exploring creativity; poetry and healing; drawing from the depths of soul;
Presentation Length
Poetry reading: 1 hour;
Presentation Description
Presentation description
Reading from my books of poetry, giving the back story and connecting with the audience; includes music and visuals, if on Internet.
Presentation Fee(s)
300/ reading
Workshop details
Audience Size
20 max or a classroom group (up to 30)
Intended Audience
For adults:
Workshop Length
Up to 2 hours; can be held as a series over 3 weeks (weekly), or as a writer in residence
Workshop Description
Workshop description
Workshop:
Poetry:
1-working with images drawn from nature, or local context, experimenting with structure and free-writing for poetry. Writing for 12 minutes, with a prompt; learning to resist self-editing sharing the spontaneous work, without judgement. (Building a safe community for sharing our work)
2-exploring creativity in writing poetry, exploring other senses, working with textures and colours (mixed media)
3-Writing for healing: Building community and finding a safe way of exploring the depths of soul, using imagery, dreams, stories to access the beauty and wisdom within
Workshop Fee(s)
300 for reading; workshops and writer in residence negotiable
School presentation details
Intended Audience
young adult, or children
Presentation Length
1 hour if a small group; larger group 45 minutes
Presentation Fee(s)
300. per session
Programs & Interests
Interested in participating Union's Ontario Writers-in-the-Schools program:
All members are eligible for the Union's Ontario Writers-in-the-Schools program. Are you interested in participating in this pro
Yes
Interested in participating in the Northern Ontario WITS program:
The Union's Northern Ontario Writers-in-the-Schools program funds in-person visits to northern Ontario schools when possible. Ar
Yes