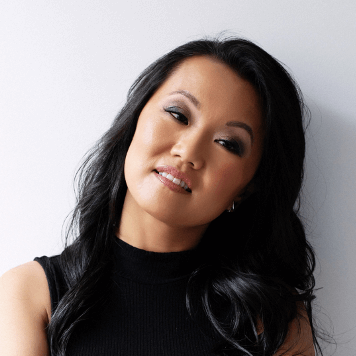 BIO
Biography
Catherine Lewis (she/her/hers) is a Chinese Canadian writer and poet. Her debut queer poetry chapbook Zipless, published by The /tƐmz/ Review's 845 Press in November 2021, is a finalist for the 2021 Bisexual Book Award for Poetry.
She is a finalist for the Bisexual Book Awards' 2021 Bi Writer of the Year.
Recently featured at Word Vancouver and at the Poets Corner Reading Series, she has been interviewed on Vancouver Co-op Radio's Wax Poetic.
Her work has been featured in The Humber Literary Review, Pulp Literature, Plenitude Magazine and PRISM international. First runner-up for Pulp Literature's 2023 Magpie Award for Poetry, winner of Arc Poetry's March 2023 Arc Award of Awesomeness, and longlisted for Surrey Muse's 2022 Joy Kogawa Award for Fiction, Catherine has been a finalist in creative nonfiction contests hosted by The Fiddlehead, Room Magazine, and The Humber Literary Review.
A graduate of the Writer's Studio at Simon Fraser University and of the Vancouver Manuscript Intensive, she attended the Banff Centre Literary Arts residency "Poetry, Politics and Embodiment" in 2021.
She is currently working on a poetry collection and a prose memoir.
Born in Hong Kong and raised in Canada, she lives in Vancouver on the territories of the Musqueam, Squamish, and Tsleil-Waututh peoples, where she serves on Vancouver Poetry House's Board of Directors.
ADDRESS
City: Vancouver, Province/Territory: British Columbia
GENRE
poetry, creative nonfiction, fiction
AWARDS
Awards
Name
Bisexual Book Award Finalist for Poetry
Name
Bisexual Book Award Finalist for Bi Writer of the Year
Name
Arc Poetry's Arc Award of Awesomeness
Publication
My Love Language is Mastercard
Name
Pulp Literature's Magpie Award for Poetry, 1st runner-up
Publication
How I Earned My Queer Card
PUBLIC PRESENTATIONS AND WORKSHOPS
Presentation details
Presentation Genre
Poetry, creative nonfiction, LGBTQ+, Asian Canadian
EQUITY INITIATIVE
As part of the Union's Equity Implementation Plan, we are committed to increasing awareness of authors who are Black, Indigenous, racialized, LGBTQI2S, or living with a disability. This author identifies as:
Members who identify as:
Black, Indigenous, and/or racialized
LGBTQI2S
Programs & Interests
Interested in participating Union's Ontario Writers-in-the-Schools program:
All members are eligible for the Union's Ontario Writers-in-the-Schools program. Are you interested in participating in this pro
No
Interested in participating in the Northern Ontario WITS program:
The Union's Northern Ontario Writers-in-the-Schools program funds in-person visits to northern Ontario schools when possible. Ar
No