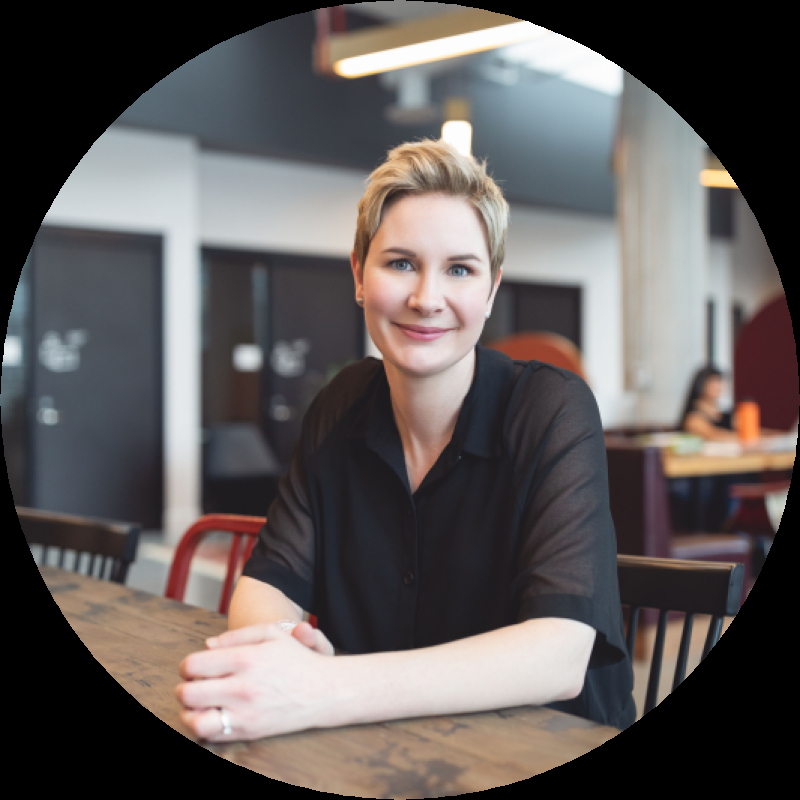 Photo Credit:
Photo credit
Shannon Laliberte
BIO
Biography
"The Marie Kondo of Digital" —Harper's Bazaar
Christina Crook is a pioneer and leading voice of digital well-being. She is the award-winning author of The Joy Of Missing Out: Finding Balance in a Wired World and Good Burdens: How to Live Joyfully in the Digital Age. Her commentary on technology and daily life have appeared in The New York Times, Conde Nast Traveler, BBC.com, CBC Radio, Harper's Bazaar, NPR, Times of India and Glamour Magazine. 
Christina hosts the JOMO(cast) podcast where she interviews mindful tech leaders embracing the joy of missing out to thrive in our rapidly changing world. Past guests include ethical tech advocate Anil Dash, Harvard's Dr Ellen Langer, and Basecamp's David Heinemeier Hansson. She was listed as a changemaker in All Tech is Human's 2020 Responsible Guide to Tech, co-presented by NYU's Center for Policy, and featured by Women of Influence. Her writing has appeared in Utne Reader, CBC.ca, Christianity Today, UPPERCASE magazine, the Literary Review of Canada, Simplify Magazine, Comment, and Religious New Service. She lives with her family in Toronto, Canada. 
ADDRESS
City: Toronto, Province/Territory: Ontario
EMAIL
christina@christinacrook.com
PUBLICATIONS
Publications
Title
The Joy of Missing Out: Finding Balance in a Wired World
Publisher
New Society Publishers
Title
Good Burdens: How to Live Joyfully in the Digital Age
PUBLIC PRESENTATIONS AND WORKSHOPS
Programs & Interests
Interested in participating Union's Ontario Writers-in-the-Schools program:
All members are eligible for the Union's Ontario Writers-in-the-Schools program. Are you interested in participating in this pro
Yes
Interested in participating in the Northern Ontario WITS program:
The Union's Northern Ontario Writers-in-the-Schools program funds in-person visits to northern Ontario schools when possible. Ar
Yes