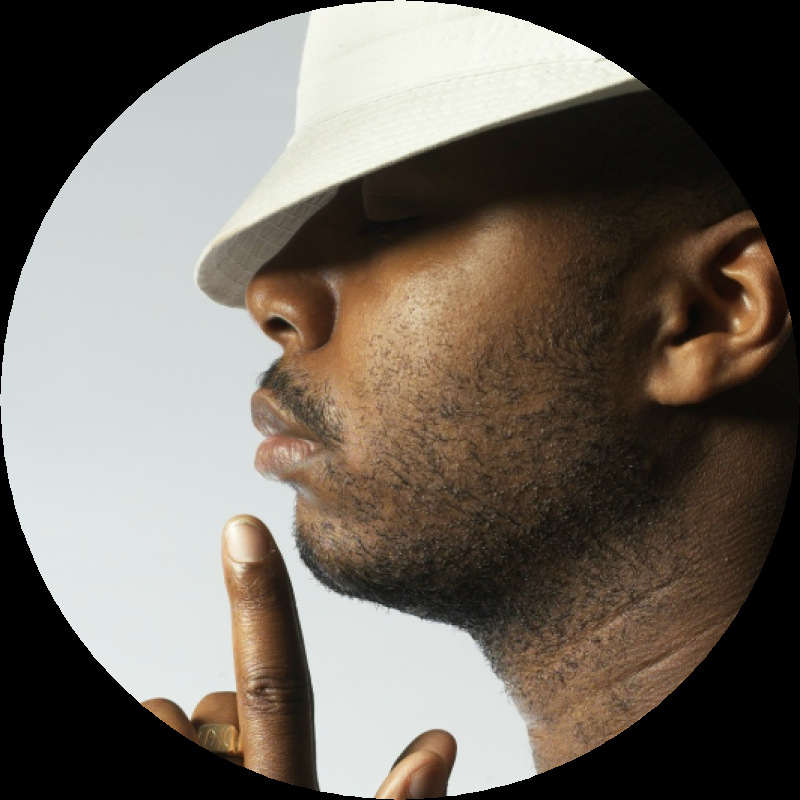 Photo Credit:
Photo credit
Montano St. Jules
BIO
Biography
Dwayne Morgan is a two-time Canadian National Poetry Slam Champion. He began his career as a spoken word artist in 1993.  In 1994, he founded Up From The Roots entertainment, to promote the positive artistic contributions of African Canadian and urban influenced artists. 
Morgan is a 2021 finalist for the Toronto Arts Foundation Margo Bindhart and Rita Davies Award for Cultural Leadership, the 2018 winner of the Sheri-D Wilson Golden Beret Award for Career Achievement in the Spoken Word, a 2016 finalist for the Premier's Award for Excellence in the Arts, and in 2013, Morgan was inducted into the Scarborough Walk of Fame. Morgan has received both the African Canadian Achievement Award, and the Harry Jerome Award for Excellence in the Arts. 
Dwayne has performed for the former President of the United States, Barack Obama, the former Governor General of Canada, Michaelle Jean, the late leader of the NDP, Jack Layton, and has shared the stage with many of Canada's top artists including Russell Peters, while opening for international artist Alicia Keys, and recording with Canadian artists like Drake. 
Morgan has published fourteen books. In 2009, Morgan's work was translated into French, culminating in the book, Le Making of d'un Homme. Morgan also has nine albums of his work to his credit. In 2008, Morgan released a commemorative DVD entitled, Dwayne Morgan The First Fifteen.
To further explore his creativity, Dwayne collaborated with Driftwood Studios to film, Three Knocks, a ten-minute film, which premiered in Toronto's Reel World Film Festival. Morgan is the producer and host of two TV shows, Poetically Speaking, and Write in Toronto, on the Afroglobal Television Network, and Bell Fibe TV1 respectively, and his one-man play, Grade 8, now appears on the CBC's PlayMe Podcast. In 2012, Morgan performed at Super Bowl 46, in Indianapolis, Indiana, and in 2019, he founded and co-produced the inaugural Toronto Spoken Soul Festival.
As a member of the Spoken Soul Collective, Morgan is a 2021 curator for ArtworxTO, responsible for the public art which will appear inside of the Scarborough Town Centre.
Dwayne's work ethic has taken him across Canada, the United States, Jamaica, Turkey, Trinidad, Bermuda, Barbados, England, Scotland, Belgium, Budapest, Germany, France, Norway, Ghana, and Holland. His emphasis on quality has driven his success and has made him a well-respected component of Toronto's urban music community, as well as the North American, and Global, spoken word scenes.
ADDRESS
City: Ajax, Province/Territory: Ontario
EMAIL
bookings@dwaynemorgan.ca
PUBLIC PRESENTATIONS AND WORKSHOPS
EQUITY INITIATIVE
As part of the Union's Equity Implementation Plan, we are committed to increasing awareness of authors who are Black, Indigenous, racialized, LGBTQI2S, or living with a disability. This author identifies as:
Members who identify as:
Black, Indigenous, and/or racialized
Programs & Interests
Interested in participating Union's Ontario Writers-in-the-Schools program:
All members are eligible for the Union's Ontario Writers-in-the-Schools program. Are you interested in participating in this pro
Yes
Interested in participating in the Northern Ontario WITS program:
The Union's Northern Ontario Writers-in-the-Schools program funds in-person visits to northern Ontario schools when possible. Ar
Yes