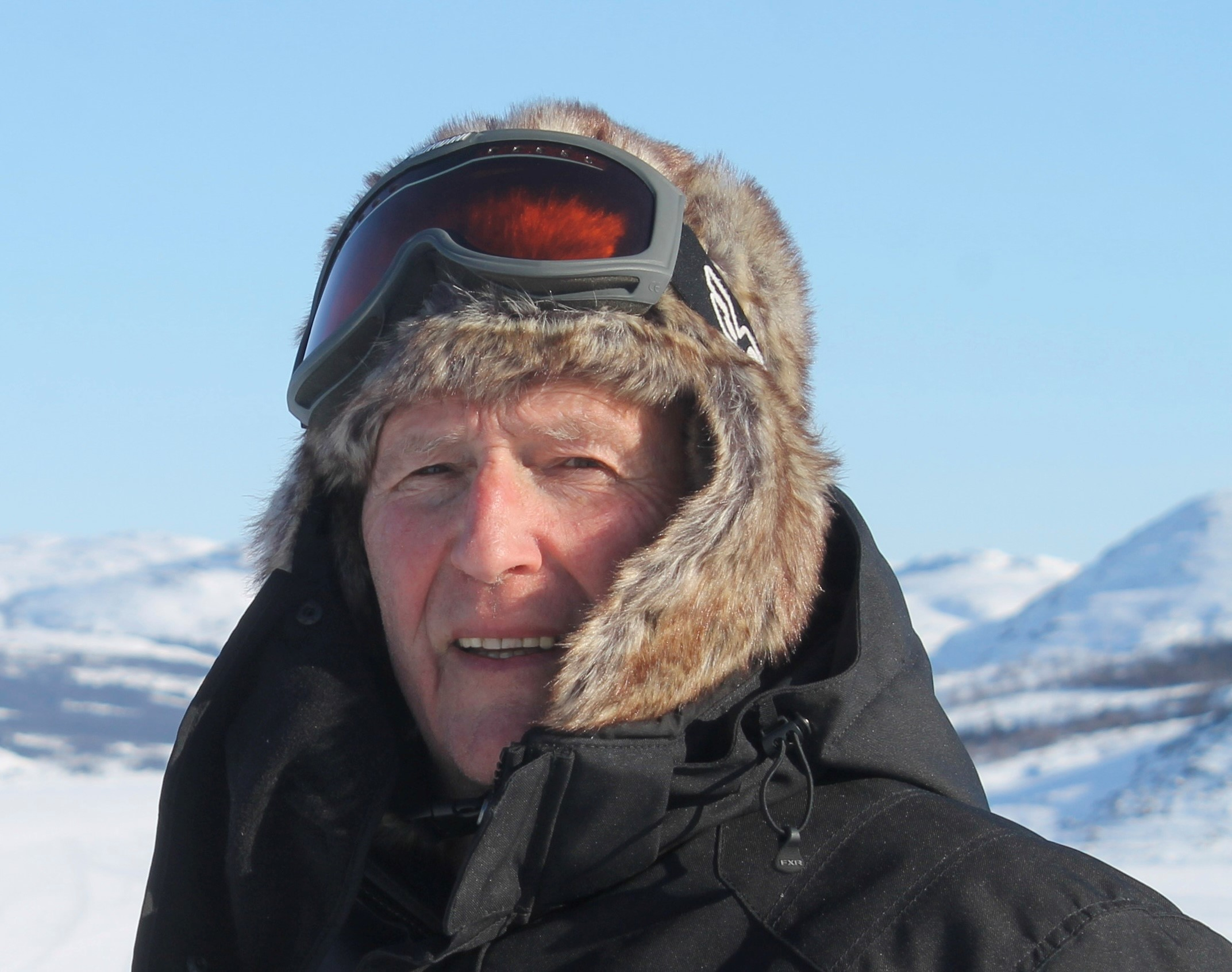 BIO
Biography
Floyd Spracklin was born in Buchans eleven months after Newfoundland became Canada's 10th Province, 
He graduated from Memorial University of NL(1972) with a double major in English and History, and in 1995 earned an MEd from the University of New  Brunswick. He taught school and was a Principal and English Language Arts Department Head on NL's West Coast for 30 years. Since retiring in 2001, Floyd has been consulting and teaching for Academy Canada's various Labrador North Coast training and education programmes. Floyd grew up surrounded by creative parents, a mother who crocheted, embroidered, knitted, and made pottery; and a father who loved spinning yarns about his younger years in Brigus, the spring seal hunt,  and relating fantastic fishing and hunting stories. Floyd has been writing and painting for decades and publishing numerous magazine and newspaper articles as well as writing theatre and book reviews. He also contributed one chapter to Cassie Brown's Writing the Sea (2005). He edited and wrote the Foreword for Jennifer Yolanda Elms' Off the Rock: the Road Less Traveled( 2017) edited David Wesley Sheppard's Orphanage: Life Changes Forever (2019), and was the proof editor for Rob Hutchings's Downriver Nomad (2021). Floyd's "Shellbird" (DRC Publishing, 2019) is the the first young adult novel about legendary pirate gold buried on Shellbird Island near Corner Brook, NL. Floyd's second book, The Gaff Topsail Encounters: Facing the Wind (DRC Publishing, 2020) presents stories about the past and present of The Gaff, a former railway community now on the NL Trailway, the easternmost part of Canada's Great Trail system. Spracklin also focuses on the stories of the multitude of eco-tourists who walk, bike, ATV, snowmobile, and even take a mule through the vast Newfoundland and Labrador wilderness. Award-winning Canadian videographer and storyteller, Dianne (Dee) Whelan is featured here during her recently completed 500 Days in the Wild cross-Canada trek. Floyd's most recent book, The Write Day (DRC Publishing, 2021) is about writing, a topic near and dear to the author's heart, listening to the people around us and telling their  stories. Floyd's simple definition of "publishing" as simply "sharing" should resonate with all readers. Also included is an honest and straightforward Q&A. The Write Day also includes stories Floyd wrote while working with the Innu and Inuit of Northern Labrador over a twenty-year period.
Floyd's fourth book, "Beyond Shellbird", (DRC Publishing, 2023) is a sequel to his successful first young adult novel. His main characters, now four years older, return to their original search for the legendary treasure trove said to be buried on a local river island. 
Will the two be successful this time around? 

  In his spare time, Floyd enjoys hunting, fishing, hiking, and berry-picking with his wife and family at their Gaff Topsail cabin. He is also a hobbyist painter who uses mostly scenes from in and around The Topsails Plateau as his subject material and have found their way onto the covers of three of his published books. Floyd is currently preoccupied with promoting his three books and working on several other writing projects. Since 2018, he has published twenty articles for the Saltwire Network of newspapers.
Floyd and his wife, Elizabeth (Snow), formerly of Carmanville, live in Corner Brook. Their family includes daughter Jennifer (Frankie) Walbourne and their two dogs, Maggie, a Whoodle, and Rocky, Tri-Coloured English Setter, and daughter Heather (Ashley) Buckle, and their two children, Alexandra and Joshua, as well as their Chocolate Lab, Tobie and Theo, a Burnese Mountain Dog..
ADDRESS
City: Corner Brook, Province/Territory: Newfoundland and Labrador
GENRE
Fiction and Non-Fiction
PUBLICATIONS
Publications
Title
The Gaff Topsail Encounters: Facing the Wind
PUBLIC PRESENTATIONS AND WORKSHOPS
Presentation details
Presentation Genre
Young Adult Fiction
Presentation Length
One hour
Presentation Description
Presentation description
Readings and discussions about my books
Presentation Fee(s)
TWUC Standard Fees
Workshop details
Intended Audience
Young Adult and Adult Writers
Workshop Description
Workshop description
Writing for all ages. Write the stories that need to be told. Useful writing tips.
Workshop Fee(s)
Standard TWUC fees.
School presentation details
Intended Audience
Young Adults
Presentation Length
45 minutes to one hour
Presentation Description
Presentation description
Readings and a talk about writing techniques
Programs & Interests
Interested in participating Union's Ontario Writers-in-the-Schools program:
All members are eligible for the Union's Ontario Writers-in-the-Schools program. Are you interested in participating in this pro
No
Interested in participating in the Northern Ontario WITS program:
The Union's Northern Ontario Writers-in-the-Schools program funds in-person visits to northern Ontario schools when possible. Ar
No