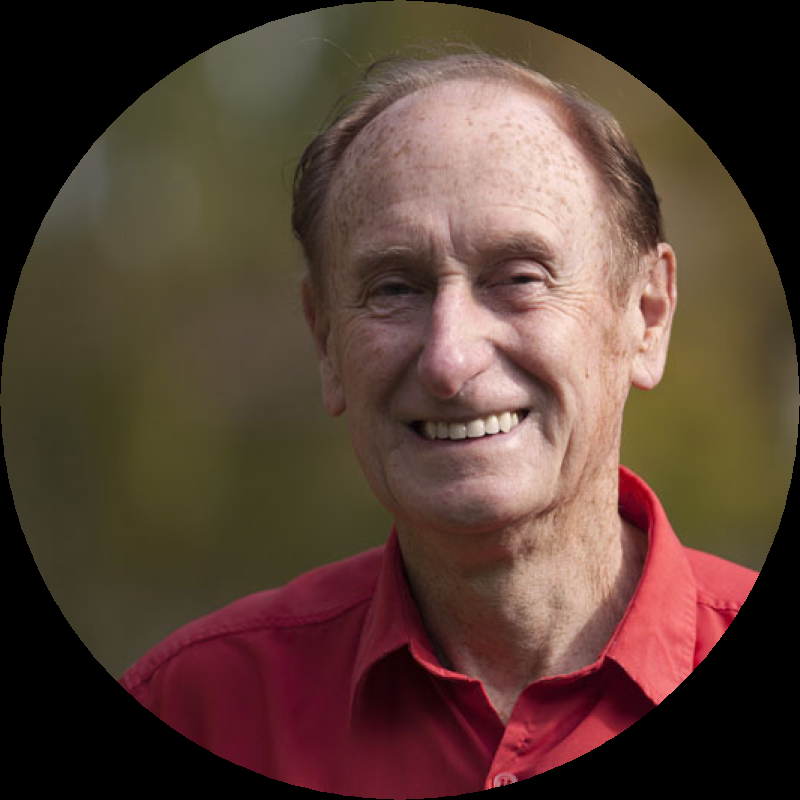 BIO
Biography
Frank was born in Dublin, Ireland, and began his writing career there while in fourth grade. One day Frank's regular teacher was ill, and his class was combined with another. In order to keep this large group of students quiet, the teacher offered a prize of sixpence for the student who could write the best story. Frank wrote a story about a plane carrying racehorses that crashed in the South American jungle. He won the sixpence prize, earning his first income as a writer. Shortly after leaving school, Frank emigrated to Calgary, Canada. After working in both B.C. and Alberta for several years as an insurance broker and partner, Frank gave up his career in insurance to attend the University of Calgary, where he obtained a Bachelor of Education degree and started a teaching career, moving to Edson, Alberta with his wife Patricia (also a teacher), and their three children. There Frank was a part-time librarian at A.H. Dakin Elementary School and also taught second and third graders He took up writing again when he found that his class was expected to put on a performance at the annual Christmas concert, and his original scripts got some rave reviews from both parents and the local newspaper. He also became the editor of the Teachers' Association Newsletter for a few years and wrote a humorous column for a year for the local weekly newspaper. He next moved to Pine Grove Elementary School in Edson and taught fourth graders. While working there he met fellow teacher Martyn Godfrey, who liked the pieces Frank wrote in the teachers' newsletter. Martyn had just had his second young-adult/children's novel published and encouraged Frank to try writing a novel for young people. Frank came up with the idea for "Guppy Love", and Martyn encouraged him to write it. Frank completed the book in three months and "Guppy Love" became his first published novel. His many successful children/young adult novels are all based to some extent on personal experience, including events that happened on his Edson farm, his two son's involvement in minor hockey (his wife became the manager of a midget level hockey team), and the closing of a local school. Because he was travelling across Canada so much to do readings and writing workshops in schools and libraries, Frank took a leave of absence from teaching, and never went back. He continued writing, and when his wife retired, they moved to Peachland in the Okanagan Valley. They eventually returned to live in Calgary. Frank is a member of the Writers' Union of Canada and The Alexandra Writers' Centre of Calgary. He has often taken part in the open mic opportunity at Owl's Nest Book Store in Calgary to do readings of his poems and from his books. Most of Frank's writing is for the young adult (grades 4-9) market, but he has also self-published a few novels for adults, available on Amazon: Woodbine (historical fiction); The Grand Getaway (humourous fiction) ;and Outside Enniskerry and Beyont (a collection of short stories and other concoctions).
ADDRESS
City: Calgary, Province/Territory: Alberta
EMAIL
okeeffefrank@yahoo.ca
PUBLICATIONS
Publications
Title
The Day the Fish Tank Exploded
Publisher
General Publishing
Title
There's A Cow In My Swimming Pool (co-authored with Martyn Godfrey)
Publisher
Scholastic Canada Ltd.
Publisher
Beach Holme Publishers Ltd.
Title
Weekend At The Ritz
Publisher
Beach Holme Publishers Ltd.
Title
Nancy Nylen - Ordinary Farm Girl/Explorer Extraordinaire
Publisher
Beach Holme Publishers Ltd.
Title
If It Rains Again Tomorrow
Publisher
Beach Holme Publishers Ltd.
Title
available on Amazon
Title
available on Amazon
Title
Outside Enniskerry and Beyont
Title
available on Amazon
Title
available on Amazon
AWARDS
Awards
Name
Shortlisted for the R. Ross Annett Award for Children's Literature
Name
Explorer Extraordinaire
Programs & Interests
Interested in participating Union's Ontario Writers-in-the-Schools program:
All members are eligible for the Union's Ontario Writers-in-the-Schools program. Are you interested in participating in this pro
No
Interested in participating in the Northern Ontario WITS program:
The Union's Northern Ontario Writers-in-the-Schools program funds in-person visits to northern Ontario schools when possible. Ar
No