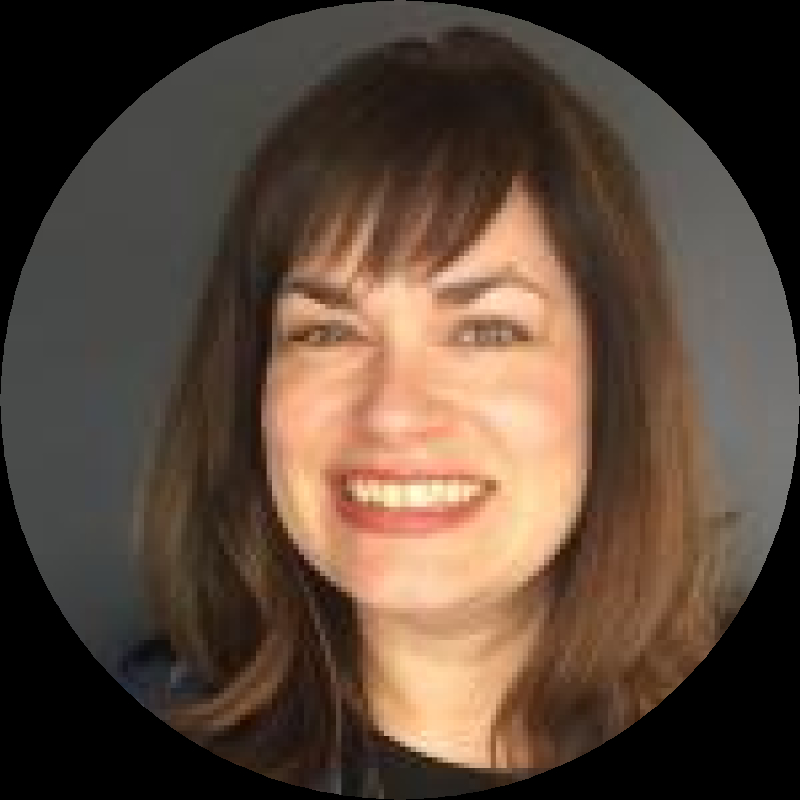 Photo Credit:
Photo credit
Ashley Burgess
BIO
Biography
Leanne Prain's fourth book The Creative Instigator's Handbook, A DIY Guide to Creating Social Change Through Art was published by Arsenal Pulp Press in April 2022.
Leanne co-authored the subversive knitting book Yarn Bombing: The Art of Crochet and Knit Graffiti with knitting editrix Mandy Moore. (Arsenal Pulp Press, 2009 and republished as a 10th Anniversary Edition in 2019).  Now in its fourth printing and second edition, Yarn Bombing has been distributed throughout Canada, the United States, the United Kingdom, Australia, and New Zealand and was translated into German by Droemer Knaur in 2011.
Leanne's second book Hoopla: The Art of Unexpected Embroidery  (Arsenal Pulp Press, 2011) is an informal history of the modern stitchwork movement, and chronicles a stunning array of artists practicing highly unusual forms of cross-stitch and embroidery. Hoopla was named by Library Journal as a Best Book of the Year (Textile Arts) and was an Alcuin Society Book Design Award winner (1st place, reference books).
Her third book Strange Material: Storytelling Through Textiles (Arsenal Pulp Press, 2014) explores the relationship between handmade textiles and storytelling. Through text, the act of weaving a tale or dropping a thread takes on new meaning for those who previously have seen textiles―quilts, blankets, articles of clothing, and more―only as functional objects. This book showcases crafters who take storytelling off the page and into the mediums of batik, stitching, dyeing, fabric painting, knitting, crochet, and weaving, creating objects that bear their messages proudly, from personal memoir and cultural fables to pictorial histories and wearable fictions. Strange Material was named by the Surface Design Association as a must-have book for 2014.
Leanne has lectured on design, craft, and storytelling at art galleries, museums, textile guilds, literary festivals, post-secondary classrooms, and book clubs, including being a panelist on the changing face of craft at the Smithsonian Renwick Museum, the Institute of Contemporary Art in Boston, and Powell's Books as part of Portland Design Week 2014. In 2017, she, alongside poet Laura Farina, co-founded The Imprint, a project dedicated to participatory acts of writing in public.
She has written about art, design, and craft for periodicals such as Seamwork, Digits & Threads, Desktop Magazine, Designer, and Works that Work.
Leanne holds a BFA with a double major of Creative Writing and Art History from the University of British Columbia, and a Master of Publishing Degree from Simon Fraser University. She has also attended the D. Crit (Design Criticism) Program at the School of Visual Arts (SVA) in New York. She has been a board member and chapter President of the BC Chapter of the Society of Graphic Designers.
Born and raised in Comox, she writes and lives in Vancouver, BC. 
ADDRESS
City: Vancouver, BC, Province/Territory: British Columbia
PUBLIC PRESENTATIONS AND WORKSHOPS
Presentation details
Presentation Genre
Craft or creativity
Programs & Interests
Interested in participating Union's Ontario Writers-in-the-Schools program:
All members are eligible for the Union's Ontario Writers-in-the-Schools program. Are you interested in participating in this pro
No
Interested in participating in the Northern Ontario WITS program:
The Union's Northern Ontario Writers-in-the-Schools program funds in-person visits to northern Ontario schools when possible. Ar
No