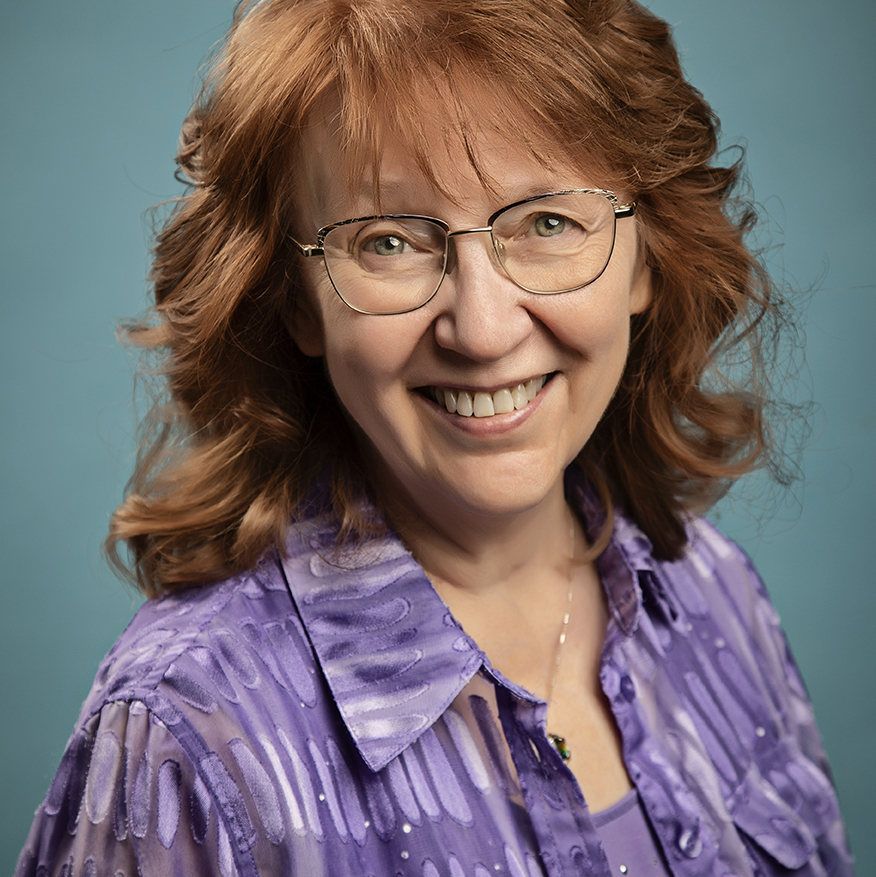 BIO
Biography
Marie Powell's adventures in castle hopping across North Wales resulted in her young adult historical fantasy series, Last of the Gifted: Spirit Sight and Water Sight (Wood Dragon, 2020). She is the author of over 40 children's books published by Scholastic Canada, Amicus, Lerner, Crabtree, and others.  Her books for young readers range from Pre-K to middle grades in literacy, science, history, and media studies. Her poetry and fiction appear in literary magazines and anthologies, such as Sunlight Press, Room, and subTerrain, and her nonfiction appears in print and online markets. Born in Moose Jaw, she now lives in Treaty 4 Territory in Regina, SK, and shares her work through workshops and readings across the country. She has edited fiction/nonfiction for SWG's Spring magazine, and has twice been editor for the Saskatchewan Writers' Guild's Windscript magazine of young adult writing. Marie holds a Master of Fine Arts in Creative Writing from UBC, among other degrees. For more information see her website at https://mariepowell.ca 
ADDRESS
City: Regina, Province/Territory: Saskatchewan
GENRE
Historical Fantasy; Speculative Fiction
PUBLICATIONS
Publications
Title
Last of the Gifted: Spirit Sight (Book 1)
Publisher
Wood Dragon Books
Title
Last of the Gifted: Water Sight (Book 2)
Publisher
Wood Dragon Books
Title
Last of the Gifted: Spirit Sight and Water Sight (omnibus edition)
Publisher
Wood Dragon Books
AWARDS
Awards
Name
Moonbeam Bronze Medal, Young Adult Fiction eBooks
Publication
Last of the Gifted: Spirit Sight (Book 1)
Name
Purple Dragonfly, Honorable Mention, Young Adult Science Fiction & Fantasy
Publication
Last of the Gifted: Spirit Sight (Book 1)
PUBLIC PRESENTATIONS AND WORKSHOPS
Presentation details
Audience Size
Audience size
5-15 people
Presentation Genre
Poetry, Fiction, Nonfiction
Presentation Length
30 minutes to 3 hours
Presentation Description
Presentation description
Channeling Your Creativity
This workshop will provide an opportunity to generate writing in multiple genres: poetry, fiction, and short creative non-fiction. Using a combination of presentation, discussion, and hands-on writing activities, we work with writing prompts and resources to inspire writing and stimulate the participant's writing life.
Presentation Fee(s)
$100/hour
Workshop details
Audience Size
5-50 people
Intended Audience
Adults, Young Adults (Grades 10-12)
Workshop Length
1 hour (50 minutes) to 3 hours
Workshop Description
Workshop description
Living History - Research for Writers
It's a basic tool in a writer's toolbox, to deepen a wandering point-of-view, strengthen a sagging plot, draw atmosphere into a bland setting – or just cure temporary writer's block. What is it? Research. Castle-hopping across northern Wales, being escorted by armed guards through the Che Guevara memorial, or finding yourself trapped by an elephant at Buckingham Palace — I have the photos! — it's all research. Join me to explore the art of mining for details through examples, discussion, and hand-on exercises that will prove useful across genres.
Workshop Fee(s)
$100/hour
School presentation details
Intended Audience
K to Adult (Grades 3-5; 8-10)
Presentation Length
50 minutes (negotiable)
Presentation Description
Presentation description
The Life of a Writer:
With books ranging from Pre-K to young adult, I can tailor my presentation to your needs. My published books include fiction, nonfiction, and historical fiction, and my workshop topics have included historical research, the craft of writing, and the writing life. I use a combination of presentation, discussion, and hands-on writing activities to inspire creativity with fun prompts and exercises.
Presentation Fee(s)
$100/hour (negotiable)
Programs & Interests
Interested in participating Union's Ontario Writers-in-the-Schools program:
All members are eligible for the Union's Ontario Writers-in-the-Schools program. Are you interested in participating in this pro
Yes
Interested in participating in the Northern Ontario WITS program:
The Union's Northern Ontario Writers-in-the-Schools program funds in-person visits to northern Ontario schools when possible. Ar
Yes