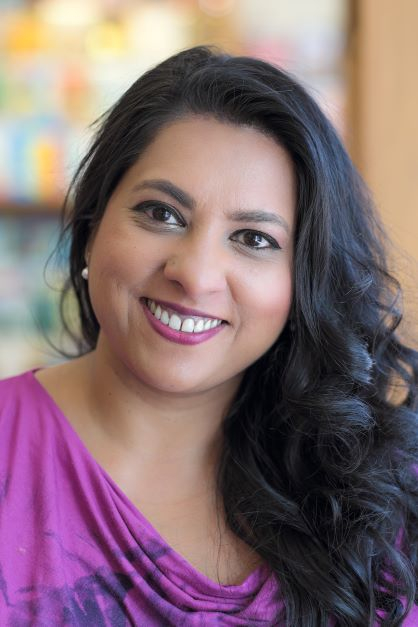 BIO
Biography
Rajni Mala Khelawan is an Indo-Fijian Canadian writer and researcher. She has given numerous inspirational speeches and public readings in Canada and in the Fiji Islands. In addition to being a visiting writer at the University of South Pacific, Fiji Islands in 2011, Khelawan was profiled on hit TV and radio shows such as Bollywood Boulevard, CBC Radio, Omni News, NUTV, and Asian Magazine TV. She was the Writer-in-Residence at Fiji National University in 2014. Her short story "Bucket of Cherries" was a winning entry for New Asian Writing Journal; and "Still Standing" was published in The Voice Magazine. Khelawan's two novels are Kalyana (Second Story Press: 2016) and The End of the Dark and Stormy Night (Trafford Publishing: 2008). Her third magic realism novel In the Shade of a Bougainvillea Hedge, written under the Fiji National University's Writer in Residence program, is forthcoming. Khelawan holds a Master of Arts Degree from the University of Toronto. Her SSHRC-funded research entitled "Gender and Ritual among Fijian Hindu Women" studied gender and Hinduism among descendents of indentured Indians. Khelawan's areas of academic research includes South Asian religions; indentured history and colonization; and transnational and diaspora studies. Currently, she lives in Toronto, Ontario, and is working on completing her fourth novel Across the Black Water under the Canada Council for the Arts grant she won in 2022.
ADDRESS
City: Toronto, Province/Territory: Ontario
GENRE
Fiction; Historical Fiction; Magic Realism
PUBLICATIONS
Publications
Publisher
Second Story Press
Title
The End of the Dark and Stormy Night
Publisher
Trafford Publishing
AWARDS
Awards
Name
Canada Council for the Arts Explore and Create Grant
Publication
Across the Black Water
Name
Social Sciences and Humanities Research Council Scholarship
Publication
Ritual and Gender among Fijian Hindu Women
PUBLIC PRESENTATIONS AND WORKSHOPS
Presentation details
Presentation Genre
Fiction
Presentation Length
1 - 2 hours
Presentation Description
Presentation description
I can give speeches on subjects such as an immigrant writer's journey or hold classes pertaining to creating Fiction (e.g., character development; exploring theme; symbolism). I can also speak about Indo-Fijian people's indenture history. Also, my debut novel was self published and latter novel was traditionally published; I am able to speak on strengths and challenges of both methods.
Presentation Fee(s)
Negotiable
Workshop details
Audience Size
10 - 12 Maximum
Intended Audience
Adult; New Adult
Workshop Description
Workshop description
Creative Writing: Development of theme; character; plot; symbolism
Creating meaning through art
Workshop Fee(s)
Negotiable
School presentation details
Audience Size
less than 50
Intended Audience
High School
Presentation Length
1 hour
Presentation Fee(s)
Negotiable
EQUITY INITIATIVE
As part of the Union's Equity Implementation Plan, we are committed to increasing awareness of authors who are Black, Indigenous, racialized, LGBTQI2S, or living with a disability. This author identifies as:
Members who identify as:
Black, Indigenous, and/or racialized
Programs & Interests
Interested in participating Union's Ontario Writers-in-the-Schools program:
All members are eligible for the Union's Ontario Writers-in-the-Schools program. Are you interested in participating in this pro
Yes
Interested in participating in the Northern Ontario WITS program:
The Union's Northern Ontario Writers-in-the-Schools program funds in-person visits to northern Ontario schools when possible. Ar
Yes