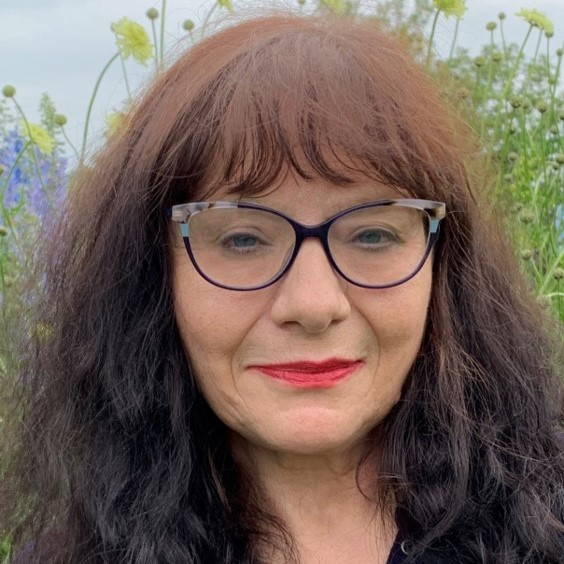 Photo Credit:
Photo credit
Lucy Altrows
BIO
Biography
Rona Altrows was born and raised in Montreal and lives in Calgary. Both cities inform her writing. She writes fiction, essays, plays, and hybrid pieces. Her books include two collections of short stories, A Run on Hose (2006) and Key in Lock (2010) as well as a collection of fictional letters, At This Juncture (2018). In response to the 2013 Calgary flood, she wrote a children's book,The River Throws a Tantrum, to help the city's kids deal with their experiences and feelings. Her work has been published widely in magazines in Canada and the US, most recently in Queen's Quarterly and Isele Magazine.
Rona Altrows is also the editor of You Look Good for Your Age, an anthology on women, aging, and ageism. With Julie Sedivy she co-edited the anthology Waiting and with Naomi K. Lewis she co-edited Shy. The honours she has received over the years include the W.O. Mitchell Book Prize for A Run on Hose and the Jon Whyte Memorial Essay Award for the essay "Letter of Intent," which appears in Waiting.
ADDRESS
City: Calgary, Province/Territory: Alberta
EMAIL
info@ronaaltrows.com
PUBLICATIONS
Publications
Title
You Look Good for Your Age (Editor)
Publisher
The University of Alberta Press
Publisher
Now or Never Publishing
Publisher
Recliner Books, 2010. Rights reverted to author, 2013.
Publisher
Thistledown Press
Title
The River Throws a Tantrum
Publisher
Pages on Kensington bookstore
Title
Waiting (Co-editor with Julie Sedivy)
Publisher
The University of Alberta Press
Title
Shy (Co-editor with Naomi K. Lewis)
Publisher
The University of Alberta Press
AWARDS
Awards
Name
Jon Whyte Memorial Essay Award
Publication
Letter of Intent
Name
W.O. Mitchell Book Prize
Publication
A Run on Hose
PUBLIC PRESENTATIONS AND WORKSHOPS
Programs & Interests
Interested in participating Union's Ontario Writers-in-the-Schools program:
All members are eligible for the Union's Ontario Writers-in-the-Schools program. Are you interested in participating in this pro
No
Interested in participating in the Northern Ontario WITS program:
The Union's Northern Ontario Writers-in-the-Schools program funds in-person visits to northern Ontario schools when possible. Ar
No