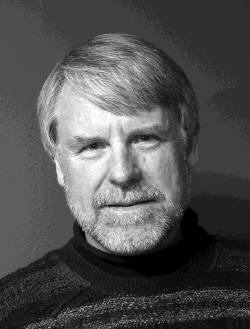 Photo Credit:
Photo credit
David Zimmerly
BIO
Biography
Roy MacSkimming is the author of four novels and three works of non-fiction. 
His historical novels recreate the personal lives of two great Canadian political leaders. Macdonald (Thomas Allen, 2007) portrays the final days of Canada's controversial first prime minister, Sir John A. Macdonald, in a novel described by The Globe & Mail as "handled with imagination, sympathy and verve...a hugely enjoyable read." Laurier in Love (Thomas Allen, 2010) gives us Sir Wilfrid Laurier enmeshed in a passionate love triangle as he leads the country into the 20th century. "MacSkimming's prose," wrote the Ottawa Citizen, "places Laurier into some of the most erotically charged situations ever penned for a prime minister."
MacSkimming has published two earlier novels set in Europe, Formentera (New Press, 1972) and Out of Love (Cormorant, 1993), both translated into French.
His non-fiction includes a groundbreaking study of Canadian book publishing and two bestselling hockey books. Drawing on a professional lifetime in and around the publishing industry, The Perilous Trade: Publishing Canada's Writers (McClelland & Stewart, 2003) was called "masterful...a brilliantly seductive cultural history of Canada" by Greg Gatenby in The Globe & Mail and "indispensable" by Globe books editor Martin Levin. It was a finalist for the National Business Book Award, a Globe 100 Best Book, and revised and updated in 2007 as The Perilous Trade: Canadian Book Publishing 1946 - 2006 (M&S, 2007).
Gordie: A Hockey Legend (Greystone, 1994) is an unauthorized biography of Gordie Howe. Cold War: The Amazing Canada-Soviet Hockey Series of 1972 (Greystone, 1996) is a definitive chronicle of the series that revolutionized hockey.
Most recently, MacSkimming collaborated with the author of Murder in the Family: How the Search for my Mother's Killer Led to my Father by Jeff Blackstock (Penguin Random House Canada, 2020), a finalist for the Crime Writers of Canada award for best non-fiction crime book.    
MacSkimming is a former book publisher, books editor of The Toronto Star, and official with the Canada Council for the Arts and the Association of Canadian Publishers.  His journalism has appeared in many national and international periodicals.   
ADDRESS
City: Perth, Province/Territory: Ontario
EMAIL
Rmacskim@sympatico.ca
GENRE
Fiction and non-fiction
AWARDS
Awards
Name
Finalist, National Business Book Award
Publication
The Perilous Trade: Publishing Canada's Writers
Name
Janice E. Handford Award for contributions to Canadian book publishing
Name
Finalist, Ottawa-Carleton Book Award
Publication
Cold War: The Amazing Canada-Soviet Hockey Series of 1972
Name
Finalist, National Magazine Awards
Publication
Sports feature writing, Saturday Night magazine
PUBLIC PRESENTATIONS AND WORKSHOPS
Programs & Interests
Interested in participating Union's Ontario Writers-in-the-Schools program:
All members are eligible for the Union's Ontario Writers-in-the-Schools program. Are you interested in participating in this pro
No
Interested in participating in the Northern Ontario WITS program:
The Union's Northern Ontario Writers-in-the-Schools program funds in-person visits to northern Ontario schools when possible. Ar
No