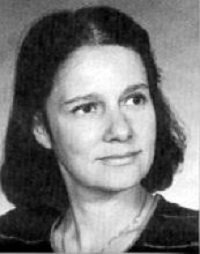 BIO
Biography
Born in 1943 in Toronto. Raised and educated in Toronto, Miami Beach, Florida, and Ottawa. Received Arts degree and graduate diploma in Child Study from the University of Toronto in 1965 and 1966, respectively. Special student in Department of Religion at Carleton University, 1974 -78. Married Arthur Drache in 1965 and divorced 1990. Four children: Deborah (1968), Ruth (1969), Joshua (1971), and Mordecai (1972).
I have played with the letters of the alphabet since the mid-1970s, transitioning in 1984 to a full-time writer of fiction and literary journalism, with stints at teaching creative writing. Currently, I am working on my fourth collection of short stories and a novella. Stay tuned...
ADDRESS
City: Toronto, Province/Territory: Ontario
GENRE
literary fiction and journalism
PUBLICATIONS
Publications
Title
Barbara Klein-Muskrat Then and Now
Publisher
Inanna Publications and Education Inc.
Publisher
Beach Holme Books
Title
The Mikveh Man and Other Stories
Title
The Lubavitchers Are Coming to Second Avenue
Publisher
L'Dor Vador Publications
Publisher
L'Dor Vador Publications
AWARDS
Awards
Name
Charlotte Whitton Award, Arts and Culture
PUBLIC PRESENTATIONS AND WORKSHOPS
Presentation details
Presentation Genre
library fiction. juvenile fiction, journalism, poetry
Presentation Length
as required
School presentation details
Intended Audience
Grades k-12
Presentation Length
45-60 min.
Programs & Interests
Interested in participating Union's Ontario Writers-in-the-Schools program:
All members are eligible for the Union's Ontario Writers-in-the-Schools program. Are you interested in participating in this pro
Yes
Interested in participating in the Northern Ontario WITS program:
The Union's Northern Ontario Writers-in-the-Schools program funds in-person visits to northern Ontario schools when possible. Ar
Yes