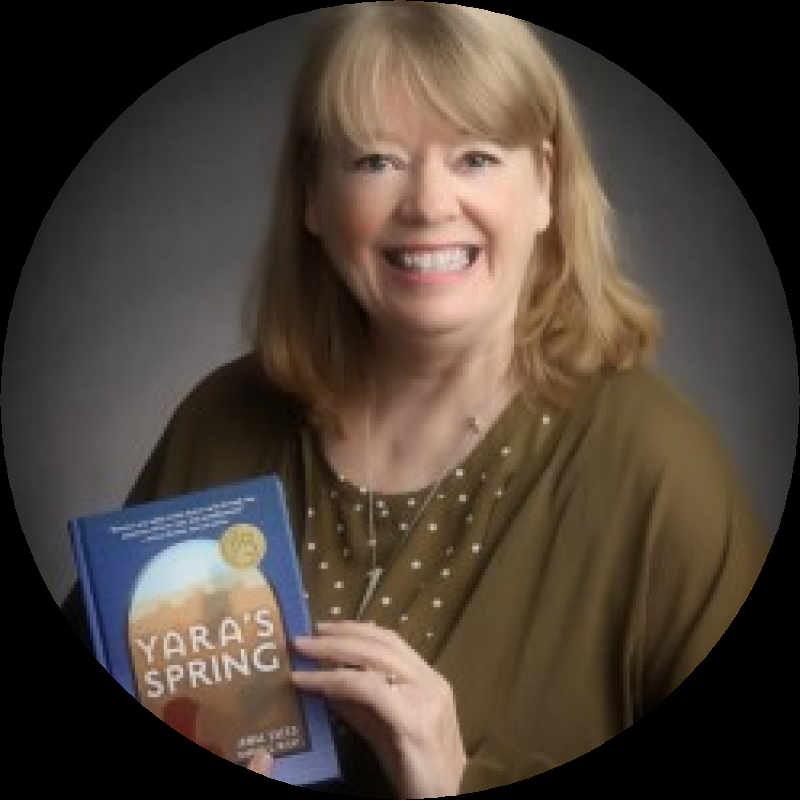 BIO
Biography
Sharon McKay was born in l954, grew up in Montreal and graduated from York University with a BA. She is married to David MacLeod. Together they have two sons and three grandchildren.  Throughout her career, she has worked in magazines, newspapers, radio, film and written both fiction and non-fiction books. 
Author of some 30 books and multi-award-winning young adult novelist, Sharon was accepted into the Canadian Forces (War) Artists Program or CFAP in 2008-13. Sharon wrote Thunder Over Kandahar, after two tours of Afghanistan – the novel is now a mainstay in schools across Canada. After a 14-city book tour in China (pre-Covid) her book End of the Line is a best seller and in Chinese schools, it is an introduction to the Holocaust.
Sharon's current YA novel is with Syrian writer Jamal Saeed now living in Kingston, Ontario. 
ADDRESS
City: Charlottetown, Province/Territory: Prince Edward Island
EMAIL
sharonmckay@outlook.com
PUBLICATIONS
Publications
Title
Yara's Spring with Jamal Saeed
AWARDS
Awards
Name
by U.S. Kirkus Review
Name
gold star by the Canadian Children's Book Centre and currently up for a long list of awards in NA and Europe.
PUBLIC PRESENTATIONS AND WORKSHOPS
Presentation details
Presentation Length
40-90 minutes
Presentation Description
Presentation description
Yara's Spring with Jamal Saeed - Syria, past and present
Thunder Over Kandahar with Hosai
Note: Presentation fees donated directly to CW4WA 
Charlie Wilcox - WW1 (history)
Presentation Fee(s)
$300.
Programs & Interests
Interested in participating Union's Ontario Writers-in-the-Schools program:
All members are eligible for the Union's Ontario Writers-in-the-Schools program. Are you interested in participating in this pro
Yes
Interested in participating in the Northern Ontario WITS program:
The Union's Northern Ontario Writers-in-the-Schools program funds in-person visits to northern Ontario schools when possible. Ar
Yes