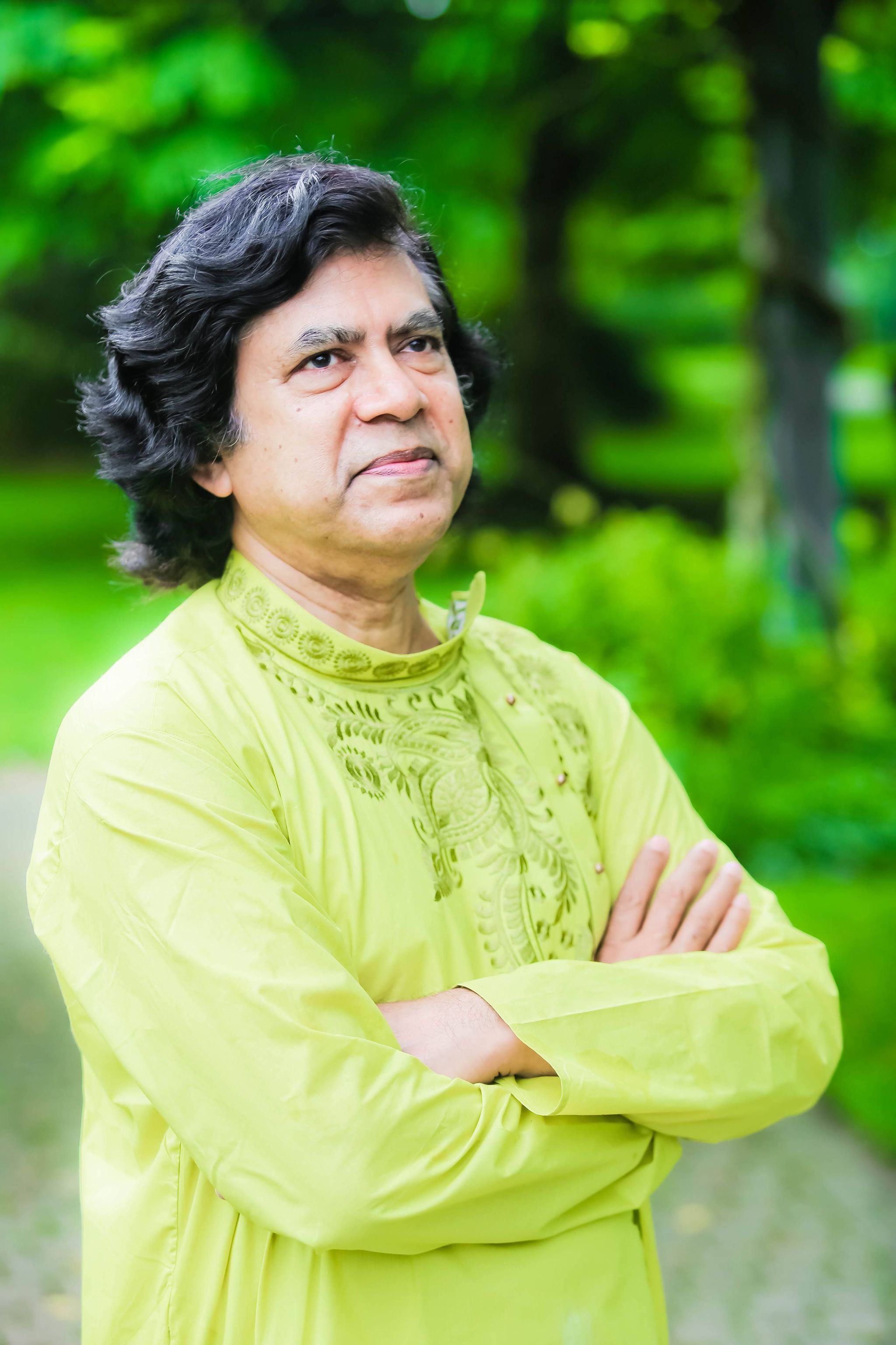 BIO
Biography
I am a writer, curator and organizer based in Toronto. I have twenty nine books to my credit. My Bengali book on Canadian literature, published in 2019, was applauded hugely. 
I was born in Bangladesh in 1964 and completed my Bachelor's with honors and Master's in English from Rajshahi University, Bangladesh. Since January 1990, I had taught English literature at tertiary and college levels for more than twenty years.
For long I have involved students in intercultural dialogues across the world. I led a team in Mondialogo School Contest 2005-2006 conducted by UNESCO and became the leader-teacher of one of the 50 finalist teams and attended the Rome Symposium. In 2007, I attended Mondialogo Engineering Symposium, Mumbai. Since 2007, I have worked as an Expert for Agenda21Now Internet Conference, conducted by some European Schools.
Since 1994, I have been writing enormously on different aspects, particularly on literature, education and socio-cultural activities. Moreover, I have taken some initiatives to translate literary pieces written in Bengali into English and vice versa. I have worked as the Executive Director of Bengali Literary Resource Centre (BLRC), a non-profit in Canada. Earlier I had worked for Bangladesh Literary Resource Centre (BLRC), Dhaka, since its inception in 2005. I was also associated with BRAC, the largest non profit of the world, as an editor during 2012-2013. 
I participated in Toronto International Festival of Authors (TIFA) in 2020 and 2022 and led teams of Bengali writers. 
I am married to Nilima Datta and a proud father of a daughter Brotee Das Datta. Since August 2013, we have been living in Toronto, Canada.
ADDRESS
City: East York, Province/Territory: Ontario
LANGUAGES
English & Bengali
PUBLIC PRESENTATIONS AND WORKSHOPS
Presentation details
Presentation Genre
Literary Criticism
EQUITY INITIATIVE
As part of the Union's Equity Implementation Plan, we are committed to increasing awareness of authors who are Black, Indigenous, racialized, LGBTQI2S, or living with a disability. This author identifies as:
Members who identify as:
Black, Indigenous, and/or racialized
Programs & Interests
Interested in participating Union's Ontario Writers-in-the-Schools program:
All members are eligible for the Union's Ontario Writers-in-the-Schools program. Are you interested in participating in this pro
Yes
Interested in participating in the Northern Ontario WITS program:
The Union's Northern Ontario Writers-in-the-Schools program funds in-person visits to northern Ontario schools when possible. Ar
Yes