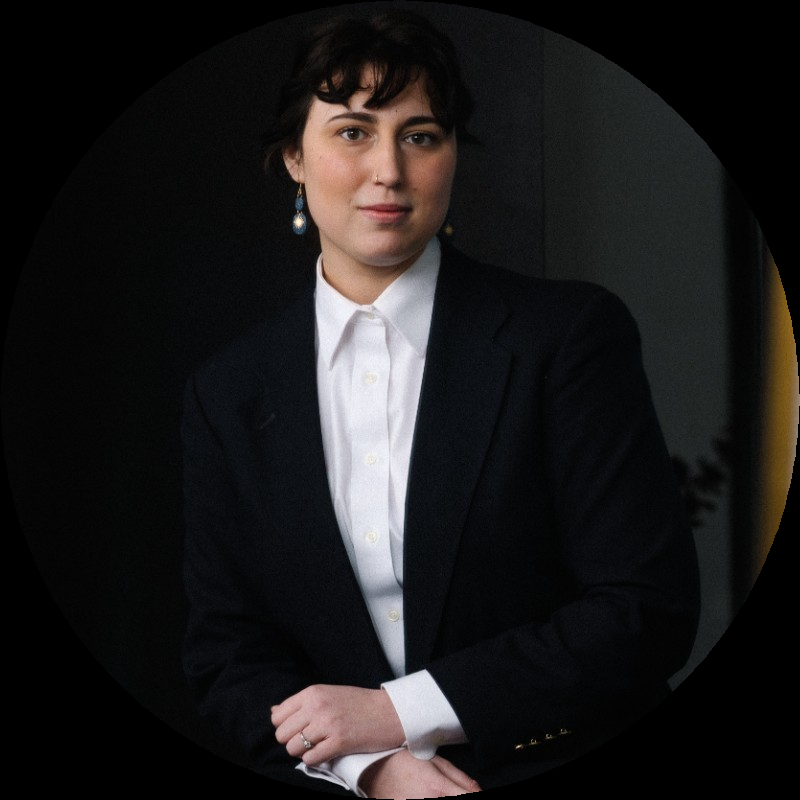 BIO
Biography
Sydney Hegele (formally Sydney Warner Brooman) is the author of The Pump (Invisible Publishing 2021). They are the winner of the 2022 ReLit Literary Award for Short Fiction and a finalist for the 2022 Trillium Book Award. Their poetry chapbook The Last Thing I Will See Before I Die is forthcoming from 845 Press in 2022. Sydney is also a Tin House Summer Workshop Alumnus (2021), and they have recent work published in Catapult and Electric Literature. They live with their Fiancé and French Bulldog in Toronto, Canada. 
ADDRESS
City: Toronto, Province/Territory: Ontario
EMAIL
sydneyhegele@gmail.com
GENRE
Literary fiction, creative nonfiction, personal essays, poetry
PUBLICATIONS
Publications
Publisher
Invisible Publishing
Title
I Thought I'd Never Find Love After My Dissociative Identity Disorder Diagnosis
Title
I Can't Separate My Writing and My Diagnosis
Title
So I Use Them to Help One Another
Publisher
Electric Literature
AWARDS
Awards
Name
ReLit Award for Short Fiction
Publication
https://www.cbc.ca/books/short-fiction-from-norma-dunning-david-huebert-alix-ohlin-among-works-shortlisted-for-2022-relit-awards-1.6446211?msclkid=b04d2effd06111ec85134ac878fe8117
Name
Longlisted for the Trillium Book Award
Publication
https://ontariocreates.ca/our-sectors/book/trillium-book-award/finalists-2021-trillium-book-award?msclkid=39e9d2f4d06111ec8edd697cac80529e
PUBLIC PRESENTATIONS AND WORKSHOPS
Workshop details
Intended Audience
Adult writers, beginners to published authors
Workshop Length
1.5 Hours
Workshop Description
Workshop description
The Craft of Fanfare
You've learned the craft of creative writing and likely learned to despise your book in the process: now what? In this workshop, we'll approach our work from the perspective of a fan, honing in on the themes, details, and easter eggs we love most, in order to get a sense of genre, audience, and our book's market value. Learn to love your work again, and you'll be in a better position to pitch it. 
Workshop Fee(s)
Sliding Scale
School presentation details
Intended Audience
Grades 4-12
Presentation Length
1-2 hours
Presentation Description
Presentation description
Introduction presentations to poetry, short fiction, and creative nonfiction. 
Presentation Fee(s)
Sliding Scale
EQUITY INITIATIVE
As part of the Union's Equity Implementation Plan, we are committed to increasing awareness of authors who are Black, Indigenous, racialized, LGBTQI2S, or living with a disability. This author identifies as:
Members who identify as:
LGBTQI2S
Living with a disability
Programs & Interests
Interested in participating Union's Ontario Writers-in-the-Schools program:
All members are eligible for the Union's Ontario Writers-in-the-Schools program. Are you interested in participating in this pro
Yes
Interested in participating in the Northern Ontario WITS program:
The Union's Northern Ontario Writers-in-the-Schools program funds in-person visits to northern Ontario schools when possible. Ar
Yes