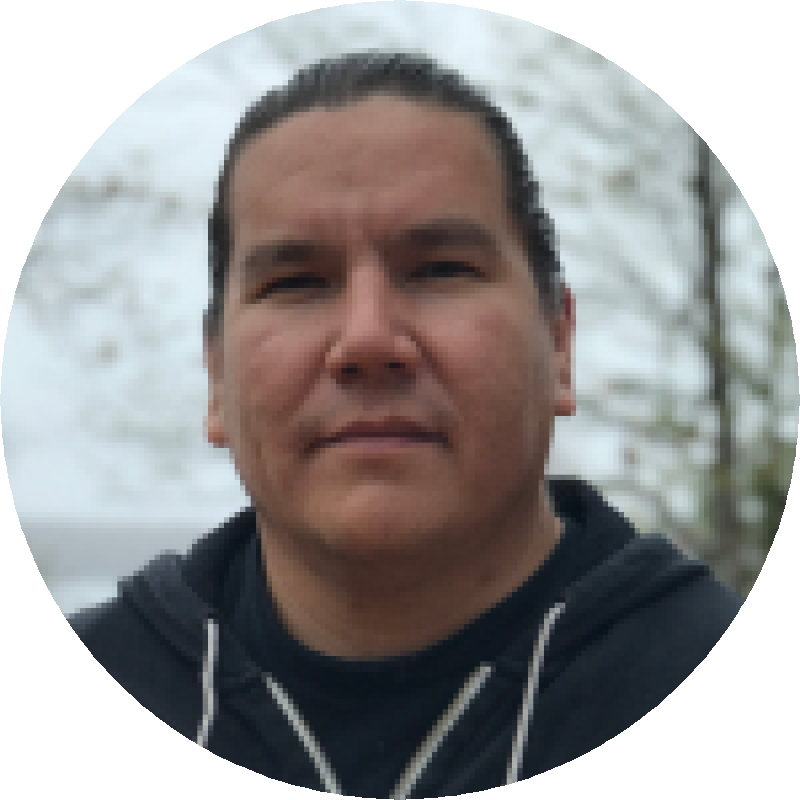 BIO
Biography
Waubgeshig Rice is an author and journalist from Wasauksing First Nation on Georgian Bay. His first short story collection, Midnight Sweatlodge, was inspired by his experiences growing up in an Anishinaabe community, and won an Independent Publishers Book Award in 2012. His debut novel, Legacy, followed in 2014. A French translation was published in 2017. His latest novel, Moon of the Crusted Snow, became a national bestseller and received widespread critical acclaim, including the Evergreen Award in 2019. His short stories and essays have been published in numerous anthologies.
His journalism experience began in 1996 as an exchange student in northern Germany, writing articles about being an Indigenous youth in a foreign country for newspapers back in Canada. He graduated from Ryerson University's journalism program in 2002. He spent most of his journalism career with the Canadian Broadcasting Corporation as a video journalist, web writer, producer and radio host. In 2014, he received the Anishinabek Nation's Debwewin Citation for excellence in First Nation Storytelling. His final role with CBC was host of Up North, the afternoon radio program for northern Ontario. He left daily journalism in 2020 to focus on his literary career.
He currently lives in Sudbury, Ontario with his wife and two sons, where he's working on the sequel to Moon of the Crusted Snow.
ADDRESS
City: Sudbury, Province/Territory: Ontario
GENRE
Speculative Fiction, Literary Fiction, Indigenous Fiction
PUBLICATIONS
Publications
Title
Midnight Sweatlodge
Title
Moon of the Crusted Snow
PUBLIC PRESENTATIONS AND WORKSHOPS
EQUITY INITIATIVE
As part of the Union's Equity Implementation Plan, we are committed to increasing awareness of authors who are Black, Indigenous, racialized, LGBTQI2S, or living with a disability. This author identifies as:
Members who identify as:
Black, Indigenous, and/or racialized
Programs & Interests
Interested in participating Union's Ontario Writers-in-the-Schools program:
All members are eligible for the Union's Ontario Writers-in-the-Schools program. Are you interested in participating in this pro
Yes
Interested in participating in the Northern Ontario WITS program:
The Union's Northern Ontario Writers-in-the-Schools program funds in-person visits to northern Ontario schools when possible. Ar
Yes