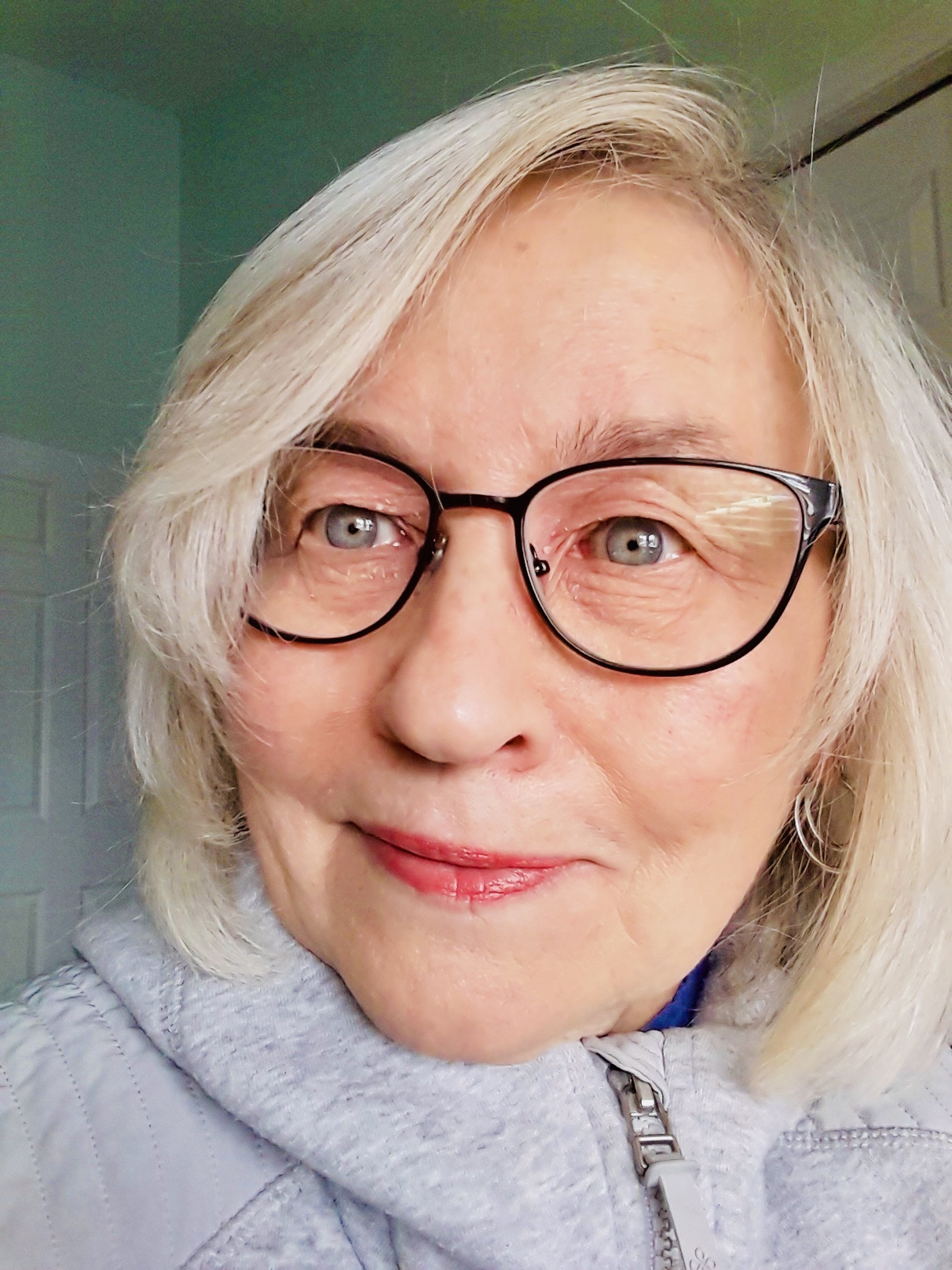 Photo Credit:
Photo credit
Margaret J. McMaster
BIO
Biography
Margaret is a multimedia creator who writes, paints, produces videos for the YouTube Channel: A Sweet Enough Life, and designs journals for Mansbridge Dunn Publishers. This is what she calls retirement after working in education, business, and library services. She lives in Canada with her Miniature Schnauzer, Max (who is constantly vying for attention), and a husband who lovingly takes him for walks. She is a proud member of The Writers' Union of Canada and The Arts Society of Kingsville.
Publishing History: Margaret J. McMaster, published her first book of middle-grade fiction, Carried Away on Licorice Days, in 2008. It was nominated for three literary awards: the Canadian Library Association's 2009 Book of the Year for Children Award, the 2010/2011 Hackmatack Children's Choice Book Award, and the 2011 Rocky Mountain Book Award. In 2009 she started writing the Babysitter Out of Control! series. These amusing, fast-paced adventures include: Babysitter Out of Control!, Looking for Love on Mongo Tongo, The Improbable Party on Purple Plum Lane, What Happened in July (selected for Best Books for Kids & Teens - Spring 2013), The Sinking of the Wiley Bean, and, The Queen of Second Chances. The Complete Babysitter Out of Control! Series, published in 2015, was long-listed for the 2016 Silver Birch Award, selected for Best Books for Kids & Teens - Fall 2015, and was the Gold Medal Winner in the 2015 Moonbeam Children's Book Award, EARLY READER / 1ST CHAPTER BOOKS category. McMaster is a past contributor to the Canadian Children's Annual and her creative non-fiction piece, After All These Years, was shortlisted for the 2006 CBC Literary Award. So Much Potential, a novel set in the Lake Erie fishing industry, was published in 2013. It was a *Starred* Selection in Best Books for Kids & Teens - Spring 2014. The first book in her Phoebe Sproule series, 8 Days in DUMBO, was named one of *The Year's Best* by Resource Links and won an Honorable Mention in the 2019/2020 Reader Views Literary Awards. The sequel, The Haunting of Cedar Hill Plantation, won the Bronze Medal in the 2020/2021 Reader Views Literary Awards. In 2022 she published a collection of adult short fiction called, The Exact Likeness of Living Persons. It won a Silver Medal in the 2022/2023 Reader Views Literary Awards. 
ADDRESS
City: Kingsville, Province/Territory: Ontario
EMAIL
margaretjmcmaster@gmail.com
GENRE
Adult and Children's Literature
PUBLICATIONS
Publications
Title
The Exact Likeness of Living Persons
Publisher
Mansbridge Dunn Publishers
Title
The Haunting of Cedar Hill Plantation
Publisher
Mansbridge Dunn Publishers
Publisher
Mansbridge Dunn Publishers
Publisher
Mansbridge Dunn Publishers
Title
The Complete Babysitter Out of Control! Series
Publisher
Mansbridge Dunn Publishers
Title
Carried Away on Licorice Days
Publisher
Mansbridge Dunn Publishers
AWARDS
Awards
Name
Silver Medal, Reader Views Literary Awards
Publication
The Exact Likeness of Living Persons
Name
Bronze Medal, Reader Views Literary Awards
Publication
The Haunting of Cedar Hill Plantation
Name
Honorable Mention, Reader Views Literary Awards
Publication
8 Days in DUMBO
Name
Starred * Selection in Best Books for Kids & Teens
Publication
So Much Potential
Name
Gold Medal, Moonbeam Children's Book Award, EARLY READER / 1ST CHAPTER BOOKS category
Publication
The Complete Babysitter Out of Control! Series
Name
Shortlisted for the Hackmatack Children's Choice Book Award
Publication
Carried Away on Licorice Days
Name
Shortlisted for the Rocky Mountain Book Award
Publication
Carried Away on Licorice Days
Name
Longlisted for the Canadian Library Association's Book of the Year for Children Award
Publication
Carried Away on Licorice Days
Programs & Interests
Interested in participating Union's Ontario Writers-in-the-Schools program:
All members are eligible for the Union's Ontario Writers-in-the-Schools program. Are you interested in participating in this pro
No
Interested in participating in the Northern Ontario WITS program:
The Union's Northern Ontario Writers-in-the-Schools program funds in-person visits to northern Ontario schools when possible. Ar
No