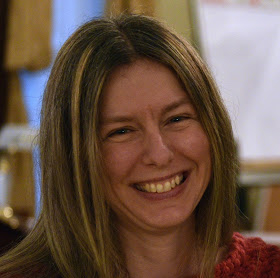 BIO
Biography
Giulia De Gasperi was born in Italy and has lived in Canada, Scotland, and the USA. Her home is currently Dublin, Ireland.
She reads almost exclusively Canadian literature, in particular, books by hyphenated writers and she collects picture books, also mainly by Canadian writers and illustrators. 
For the past decade, she has been involved with the Association of Italian Canadian Writers, serving on numerous committees and as vice-president (2014-2016). She is currently the Chair of the AICW Bressani Literary Prize Committee. 
She has worked on several literary projects and has published, as co-editor, the volumes Comparative Literature for the New Century (McGill-Queen's University Press, 2018), People, Places, Passages: An Anthology of Canadian Literature (Longbridge Books, 2018), and Writing Cultural Difference: Italian-Canadian Creative and Critical Works (Guernica Editions, 2015). 
From 2015 to 2020, she ran a small literary agency promoting Canadian literature in Italy. She is currently a freelance editor and literary translator working in English and Italian and curates Collana Canada (Italian translations of Canadian works) for the Italian publisher, Les Flâneurs Edizioni.
She is working on her first collection of poetry.
ADDRESS
City: , Province/Territory: _none
EMAIL
degasperi.giulia@gmail.com
LANGUAGES
Italian and English
PUBLIC PRESENTATIONS AND WORKSHOPS
EQUITY INITIATIVE
As part of the Union's Equity Implementation Plan, we are committed to increasing awareness of authors who are Black, Indigenous, racialized, LGBTQI2S, or living with a disability. This author identifies as:
Programs & Interests
Interested in participating Union's Ontario Writers-in-the-Schools program:
All members are eligible for the Union's Ontario Writers-in-the-Schools program. Are you interested in participating in this pro
Yes
Interested in participating in the Northern Ontario WITS program:
The Union's Northern Ontario Writers-in-the-Schools program funds in-person visits to northern Ontario schools when possible. Ar
Yes