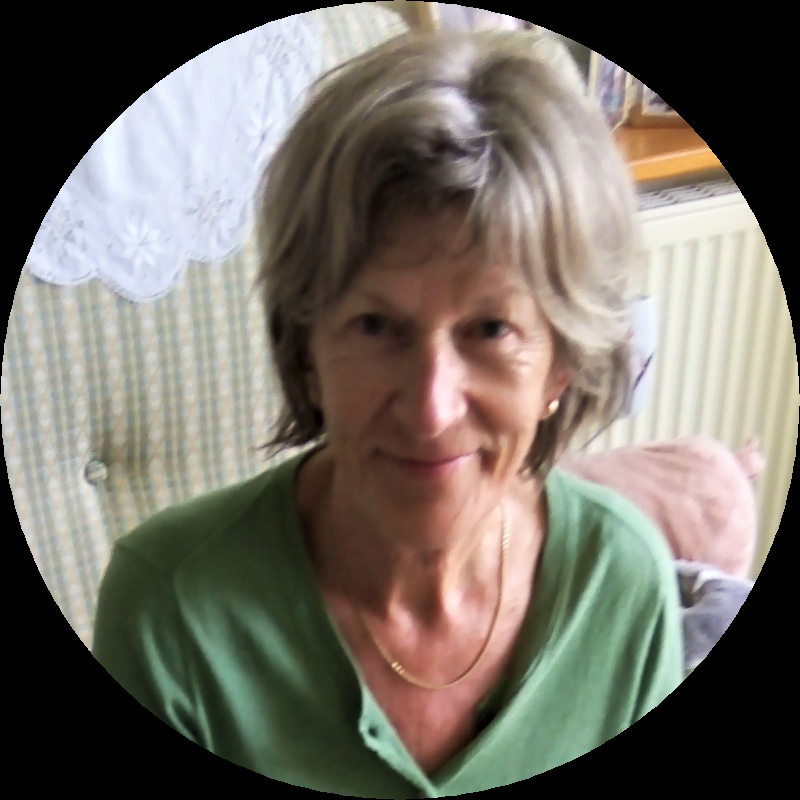 Photo Credit:
Photo credit
Bridget Goudie
BIO
Biography
Amanda Hale began her writing career as an immigrant in 1970s Montréal. She has published four novels, two poetry chapbooks, and two collections of short stories set in the village of Baracoa, Cuba. Her work has appeared in many Canadian & US literary magazines. She won the Prism International prize for creative non-fiction for The Death of Pedro Iván; and has twice been a finalist for the Relit Fiction award. She has taught creative writing in colleges and universities across Canada, and has been writer in residence at Masaryk University in Brno, Czech Republic. She is the librettist for Pomegranate, an opera premiered in Toronto in 2019, and scheduled to tour with the Canadian Opera Company in 2023.  Hale's next publication will be with Demeter Press in 2022, as part of an anthology of writings on Family Secrets.  www.amandahale.com
ADDRESS
City: Hornby Island, BC, Province/Territory: British Columbia
EMAIL
amandakhale@telus.net
GENRE
Fiction, Creative Non-Fiction, Memoir
PUBLICATIONS
Publications
Publisher
Guernica Editions
Title
Angela of the Stones
Publisher
Thistledown Press
Title
In the Embrace of the Alligator
Publisher
Thistledown Press
Publisher
Thistledown Press
Publisher
Thistledown Press
Title
Pomegranate - A Tale of Remembering (Poems)
Publisher
Crocodile Sugar Press
Publisher
Raincoast Books
AWARDS
Awards
Name
Prism International Award for Creative Non-Fiction
Publication
Prism International Magazine
PUBLIC PRESENTATIONS AND WORKSHOPS
Presentation details
Presentation Length
Hour and a half
Presentation Description
Presentation description
Presentation and readings from Mad Hatter, a WW2 story based on my own family's experience as a result of our father's wartime internment. My presentation includes information on my research for Mad Hatter: political climate of 1930s Europe, Oswald Mosley's British Union of Fascists, Defence Regulation 18B leading to internment without trial. My book spans pre-war to post-war Britain, into the 1950s.
School presentation details
Presentation Length
one hour
Presentation Description
Presentation description
Presentation and readings from any of my novels:
Sounding the Blood: set on a whaling station on Haida Gwaii in 1915. A love story between 15 year old Bella and 16 year old Kenji.
The Reddening Path: Pamela, adopted as an infant from Guatemala, goes home to search for her birth mother. Pamela's story is paralleled by a historical subplot with Hernan Cortes, his translator and lover, Malinche, and the Spanish conquest of the Aztecs.
My Sweet Curiosity: Talia, a med student, and Dai-Ling, a budding cellist, fall in love in Toronto. A historical sub-plot features Andreas Vesalius, the father of anatomy, who llives in the pages of Talia's textbook.
EQUITY INITIATIVE
As part of the Union's Equity Implementation Plan, we are committed to increasing awareness of authors who are Black, Indigenous, racialized, LGBTQI2S, or living with a disability. This author identifies as:
Programs & Interests
Interested in participating Union's Ontario Writers-in-the-Schools program:
All members are eligible for the Union's Ontario Writers-in-the-Schools program. Are you interested in participating in this pro
Yes
Interested in participating in the Northern Ontario WITS program:
The Union's Northern Ontario Writers-in-the-Schools program funds in-person visits to northern Ontario schools when possible. Ar
Yes