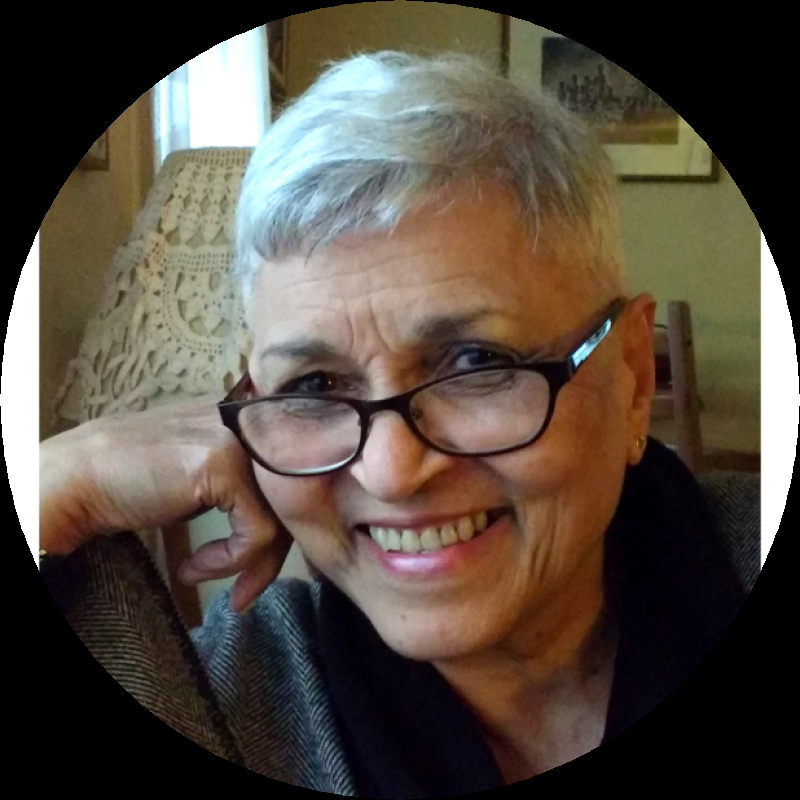 Photo Credit:
Photo credit
David Mordecai
BIO
Biography
Born in Jamaica and educated there and in the USA, Pamela ('Pam') Mordecai and her family immigrated to Canada in 1994. A former language arts teacher with a PhD in English, she was for fourteen years publications officer in the Faculty of Education, UWI, Mona, and publications editor of the Caribbean Journal of Education. The author of over thirty books including textbooks, five children's books, nine collections of poetry, a reference work on Jamaica (with her husband, Martin), a collection of short fiction, Pink Icing (also available as an audiobook) and a novel, Red Jacket, her creative and critical writing appears in numerous journals, as well as in major anthologies of Caribbean and African-Canadian literature. Her writing for children and adults is represented in anthologies and textbooks on both sides of the Atlantic as well as in West and South Africa, India and Malaysia. She has a strong interest in promoting the writing of Caribbean women and has edited and co-edited ground-breaking anthologies of their writing. In 2010 her play, El Numero Uno had its world premiere at the Loraine Kimsa Theatre for Young People and, in March 2017, its Caribbean premiere at the Edna Manley School for the Performing and Visual Arts. She has read at major festivals including the International Festival of Authors (Toronto) and the Miami International Bookfair and Serbia's Smederevo Poet Autumn She returns to read at both in 2022. In spring 2014, she was a fellow at Yaddo artists' community in upstate New York (yaddo.org). She lives in Toronto, Ontario.
ADDRESS
City: TORONTO, Province/Territory: Ontario
EMAIL
subversivesonnets@gmail.com
GENRE
Long and short fiction, poetry, plays
LANGUAGES
English, Jamaican Creole
PUBLICATIONS
Publications
Title
A FIERCE GREEN PLACE: NEW AND COLLECTED POEMS
AWARDS
Awards
Name
Shortlisted for Rogers Writer's Trust Award for Fiction
PUBLIC PRESENTATIONS AND WORKSHOPS
Presentation details
Presentation Genre
poetry, fiction
Presentation Length
up to an hour; longer, by arrangement
Presentation Fee(s)
$1000
Workshop details
Audience Size
up to 20 people
Intended Audience
all ages and grades
Workshop Length
1-2 hours
Workshop Description
Workshop description
Any aspects of writing long and short fiction, but dialogue especially. Poetry, especially the use of traditional forms.
School presentation details
Intended Audience
all grades; all reading levels
Presentation Length
1 hour
Presentation Description
Presentation description
How to make up and tell a good story; how to create and perform a good poem. 
Presentation Fee(s)
$1000
EQUITY INITIATIVE
As part of the Union's Equity Implementation Plan, we are committed to increasing awareness of authors who are Black, Indigenous, racialized, LGBTQI2S, or living with a disability. This author identifies as:
Members who identify as:
Black, Indigenous, and/or racialized
Living with a disability
Programs & Interests
Interested in participating Union's Ontario Writers-in-the-Schools program:
All members are eligible for the Union's Ontario Writers-in-the-Schools program. Are you interested in participating in this pro
Yes
Interested in participating in the Northern Ontario WITS program:
The Union's Northern Ontario Writers-in-the-Schools program funds in-person visits to northern Ontario schools when possible. Ar
Yes